...if you don't take care of your back, it can be detrimental to your long-term health and quality of life!
📦 Free Shipping Nationwide + 🛍 Cash On Delivery + 🤩 Not Sold In Stores
Lumbar Relief Back Stretcher

LIMITED STOCK! HURRY! ONLY 12 LEFT!

FILL THE FORM BELOW TO ORDER
---
---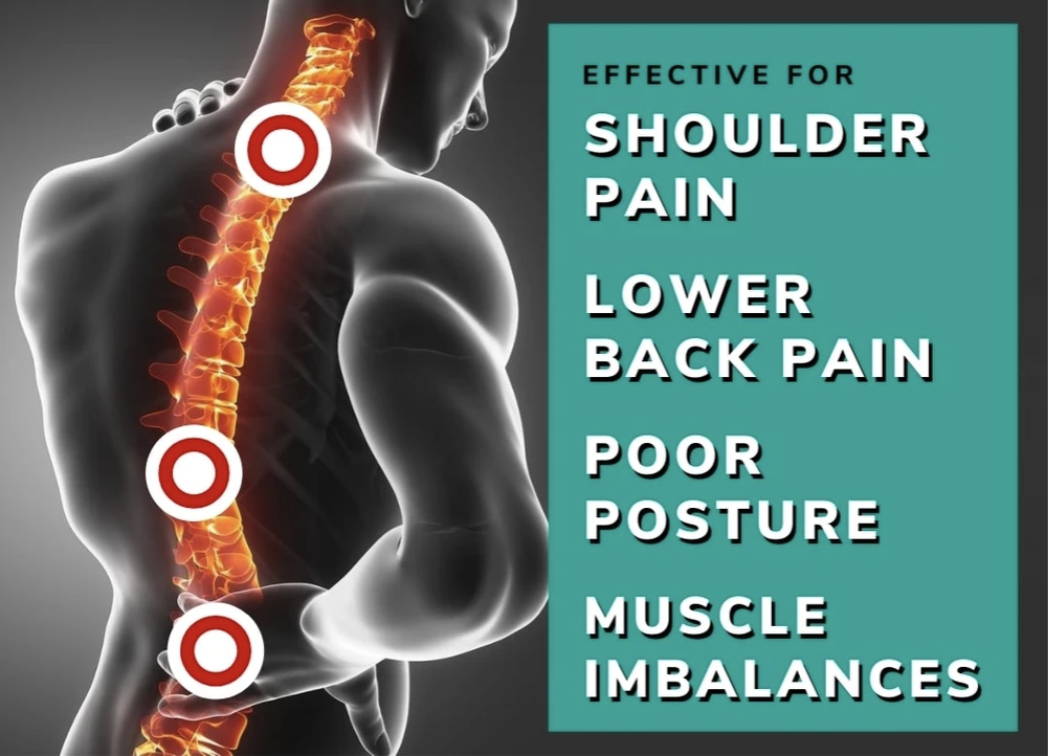 Relieve Shoulder And Back Pain
Anyone with back pain knows how expensive Chiropractic and Massage can be. For less than one-fifth of the cost, you can receive the lifelong benefits of those treatments with our adjustable Back Stretcher.
Just 5-10 minutes a day devoted to stretching can protect your back, fight chronic pain, and improve your range of motion.
---
Prevent Chronic Back Problems
If your typical day includes hunching over a desk or laptop for 8-10 hours, you are not alone! People on average, are sitting for 13 hours everyday. It puts tremendous pressure on muscles, joints, and ligaments. No wonder that our natural posture has become increasingly curved, slumped, and sore.
You may not immediately recognize the damage your posture is doing - but your body does.
The best way to prevent long-term back problems is to keep your back muscles fit and flexible. The Back Stretcher is designed to stretch and strengthen your back muscles and boost blood circulation. It helps you feel your body better, be more aware of your muscles, making it easier to correct your posture.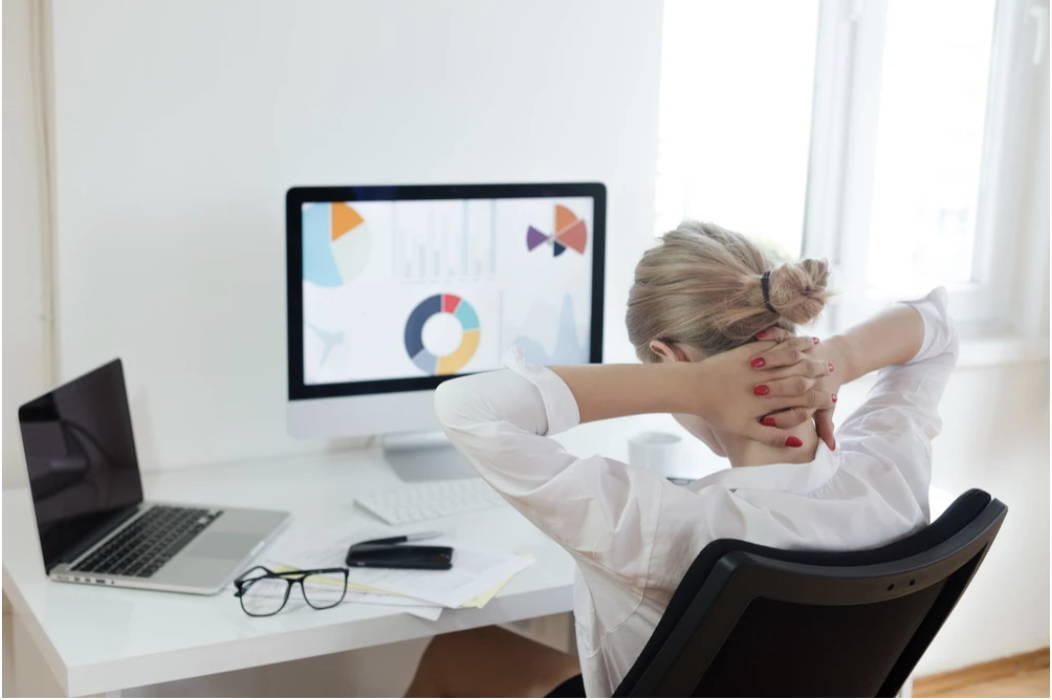 ---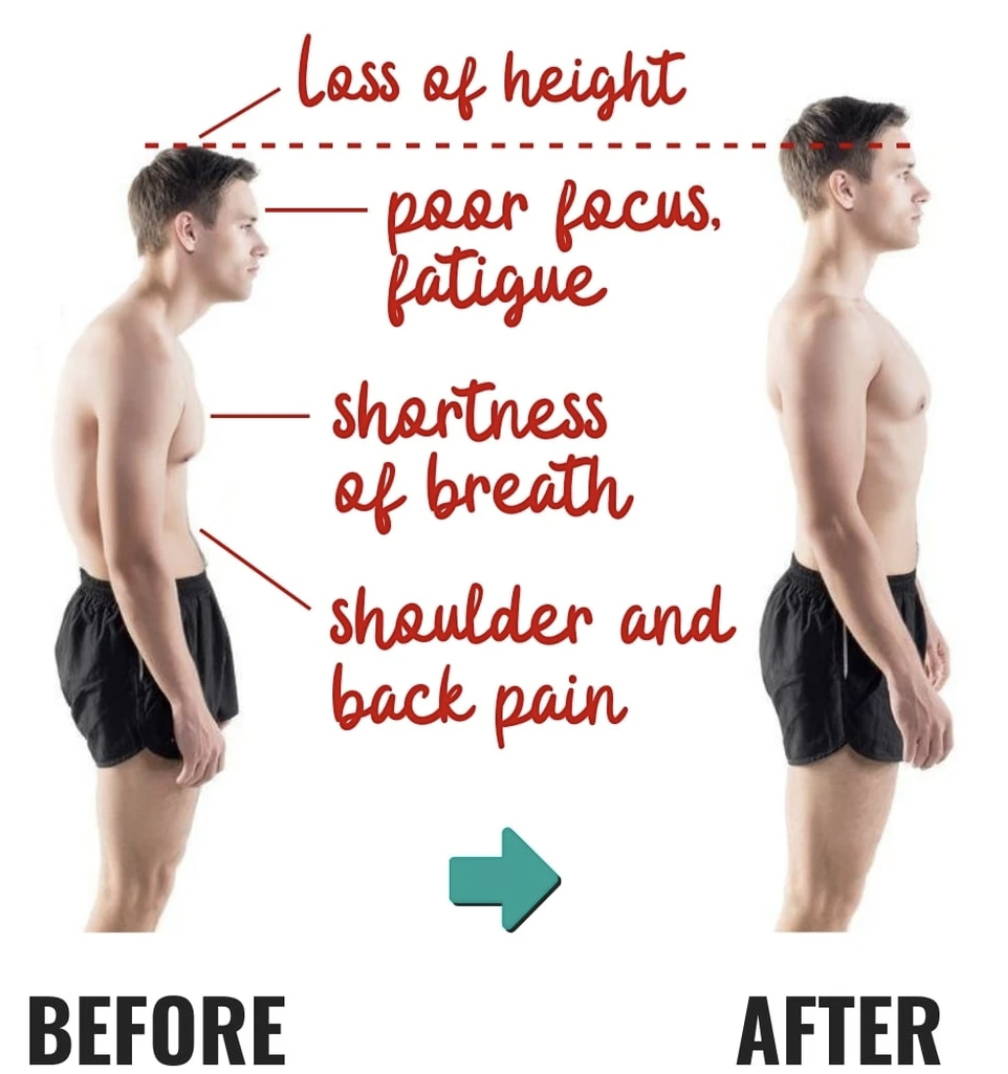 Improve Your Posture
Having a good posture is more than just looking good. It helps you develop strength, flexibility, and balance in your body. These can all lead to less muscle pain and more energy throughout the day.
When poor posture is not fixed, you can develop problems like Sciatica, Slipped Disc, Bulging Disc, headaches, and Poor Focus. Your posture affects your physical health, but it can also affect your mental health and how you feel about yourself.
The key to fixing poor posture is stretching the muscles in the upper and lower back. When lying down on the Back Stretcher, gravity allows the front of your body to stretch out and upwards effortlessly. The surrounding muscles start to relax, gently decompressing the discs in your vertebrae, realigning the spine, relieving tension and pain. You'll be amazed at how good it feels!
---
Increases Circulation, Relax, And Reduce Stress
When you use the Back Stretcher, you decompress your spine and increase the vertebrae's space, allowing fresh blood to circulate in your spinal discs. Acupressure massage points boost the blood flow even more!
Spinal discs need the oxygen and nutrients this fresh blood provides to heal the spine and relieve pain. Stretching the spine increases a substance found in your spine called proteoglycans, which play a role in the spine's self healing mechanism.
A boost in blood flow can uplift your mood, improve your energy levels, and promote better health and well-being.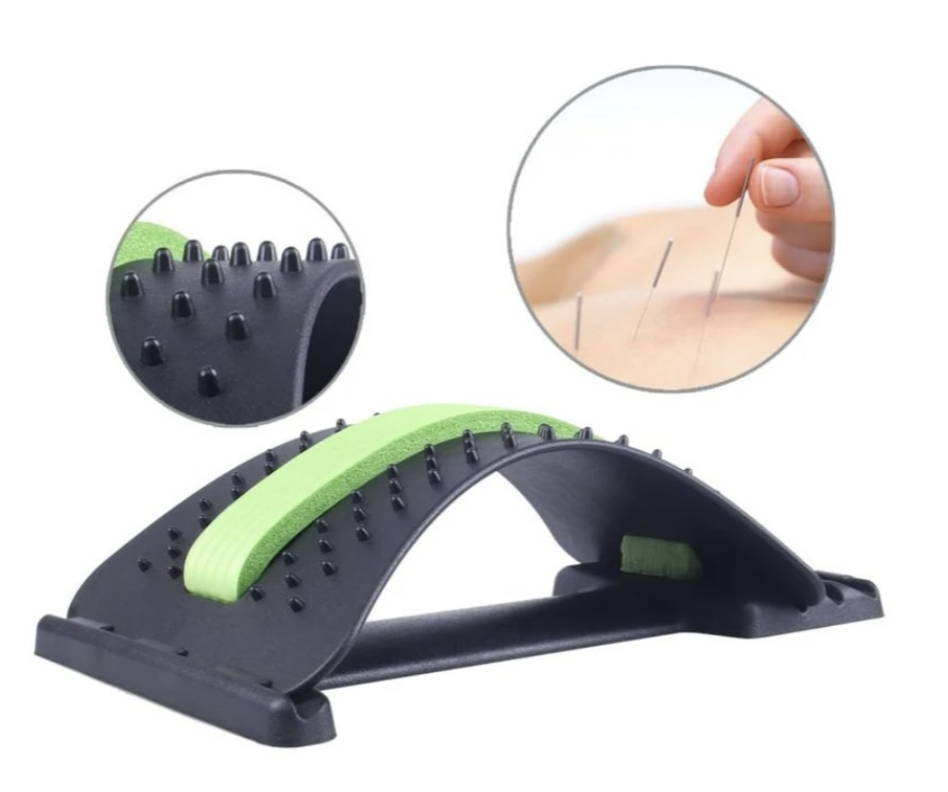 FILL THE FORM BELOW TO ORDER
---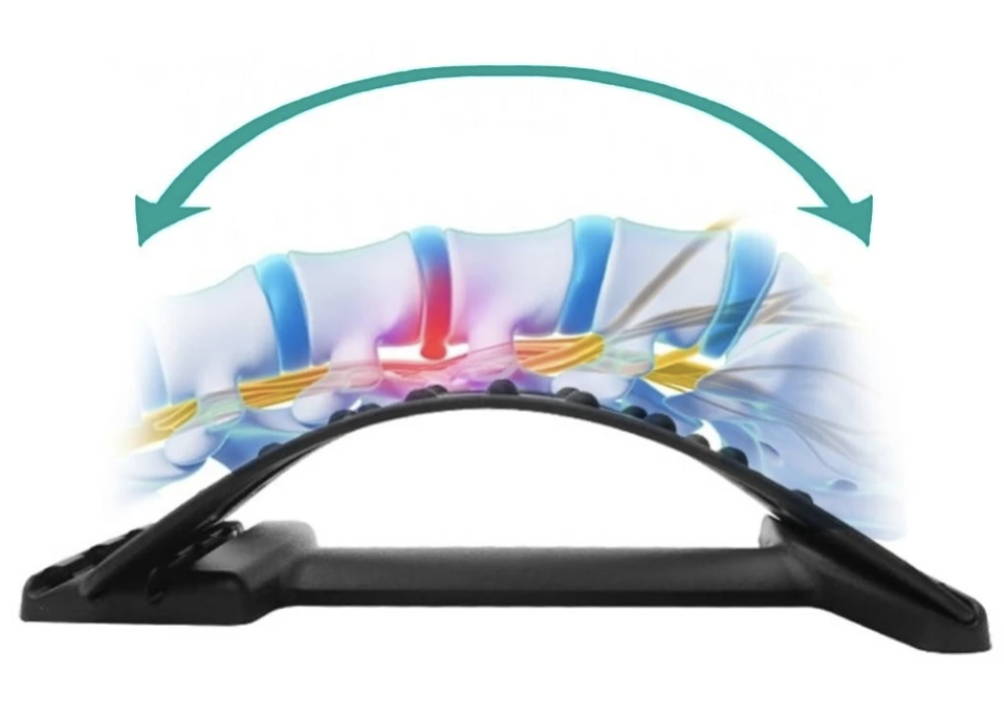 Reduce Nerve Compression
A pinched nerve refers to a certain kind of damage to a nerve or group of nerves. It's caused when a disc, bone, or muscle places increased pressure on the nerve. Some pinched nerves will require professional care to treat. If you're looking to alleviate mild pain at home, the Back Stretcher is perfect for you.
Gentle stretches can help relieve the pressure on your nerve and improve your symptoms. Don't go too deeply into a stretch. If you begin to feel pain or discomfort, ease up on the stretch. Remember, those small movements can have a significant impact.
---
Long-Term Fix
After a single session, you will notice incredible improvements and relief of your back pain for the entire day.
However, you need to use the Back Stretcher regularly to see the full results it can offer. If your spine condition is severe or your pain is extreme, please consult with your doctor before using the Back Stretcher.
One of the best aspects of this equipment is that it's durable and long-lasting, and you generally only need to invest once to get long-term benefits.
FILL THE FORM BELOW TO ORDER
---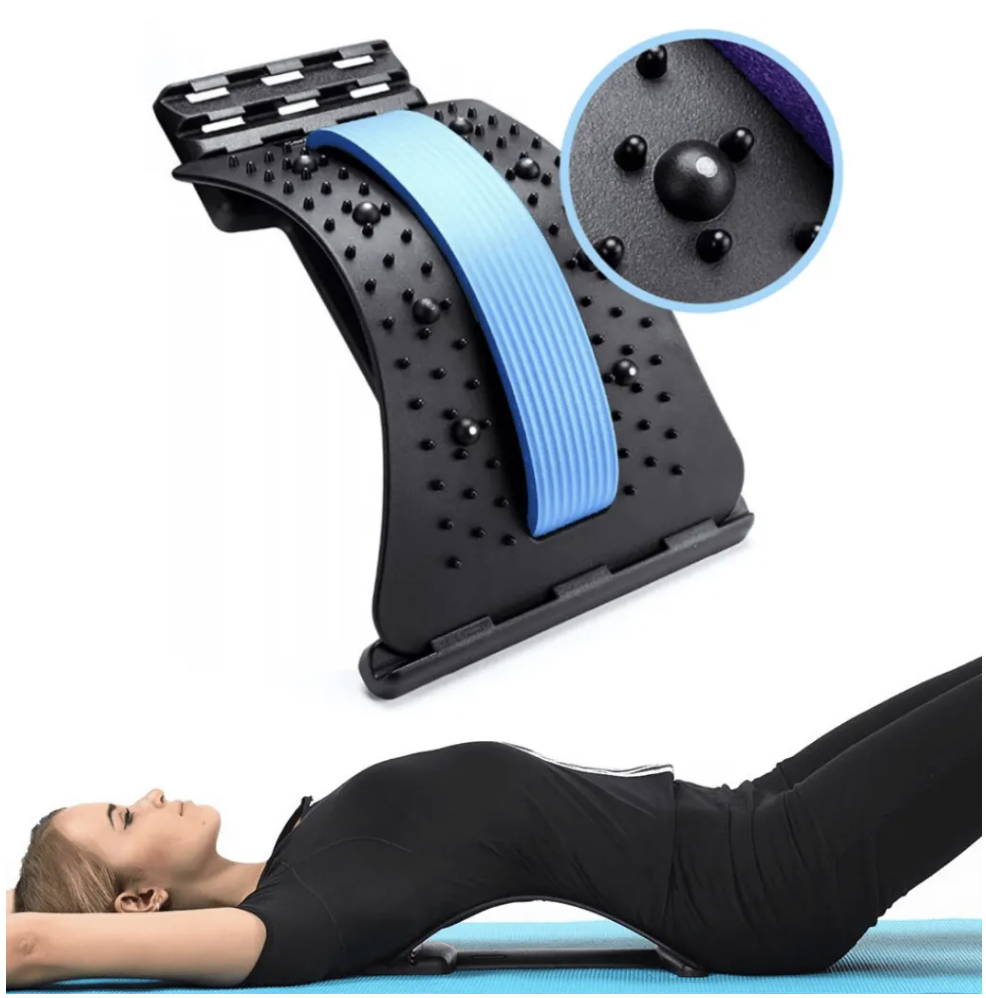 How Does It Work?
1. Place the base and the arch on a flat surface.
2. Get on your knees to stabilize the base.
3. Press with your knees on the broader end of the base, and apply some force to bend the arch.
4. Adjust the Stretcher to a comfortable level. We recommend starting with a minimal setting.
5. Slowly lay down on the stretcher while supporting yourself with elbows.
6. Relax and breathe deeply for 5-10 minutes. Slowly roll over after you finish your stretch.
As you get more advanced and flexible, you can move to a higher stretch setting. In no time, you'll be walking taller, with more confidence as your posture will improve.
---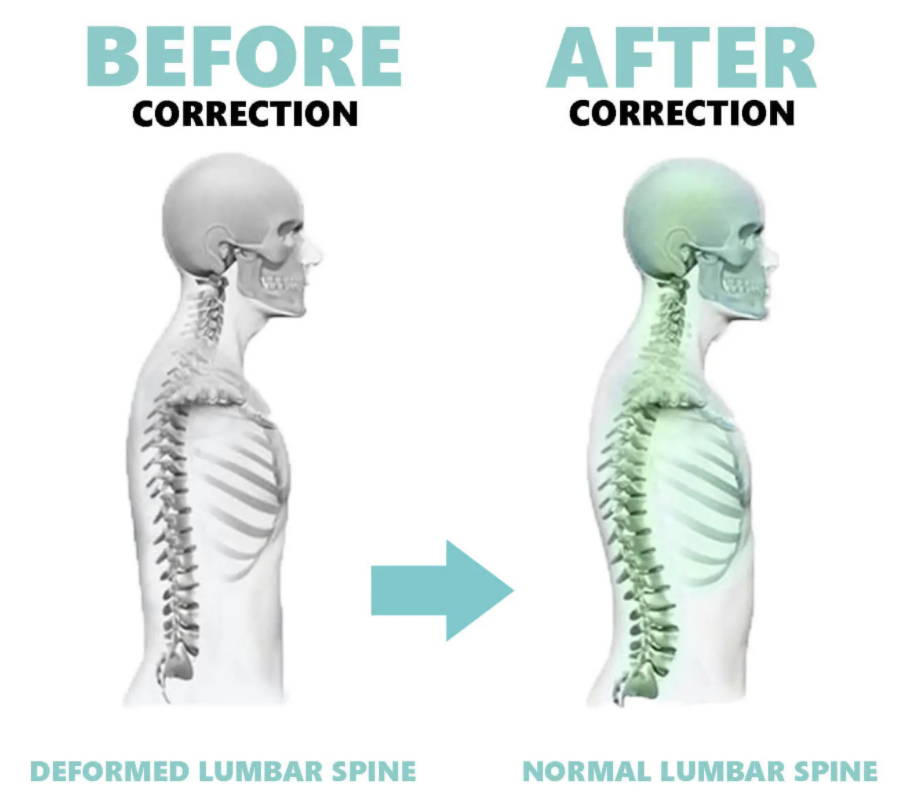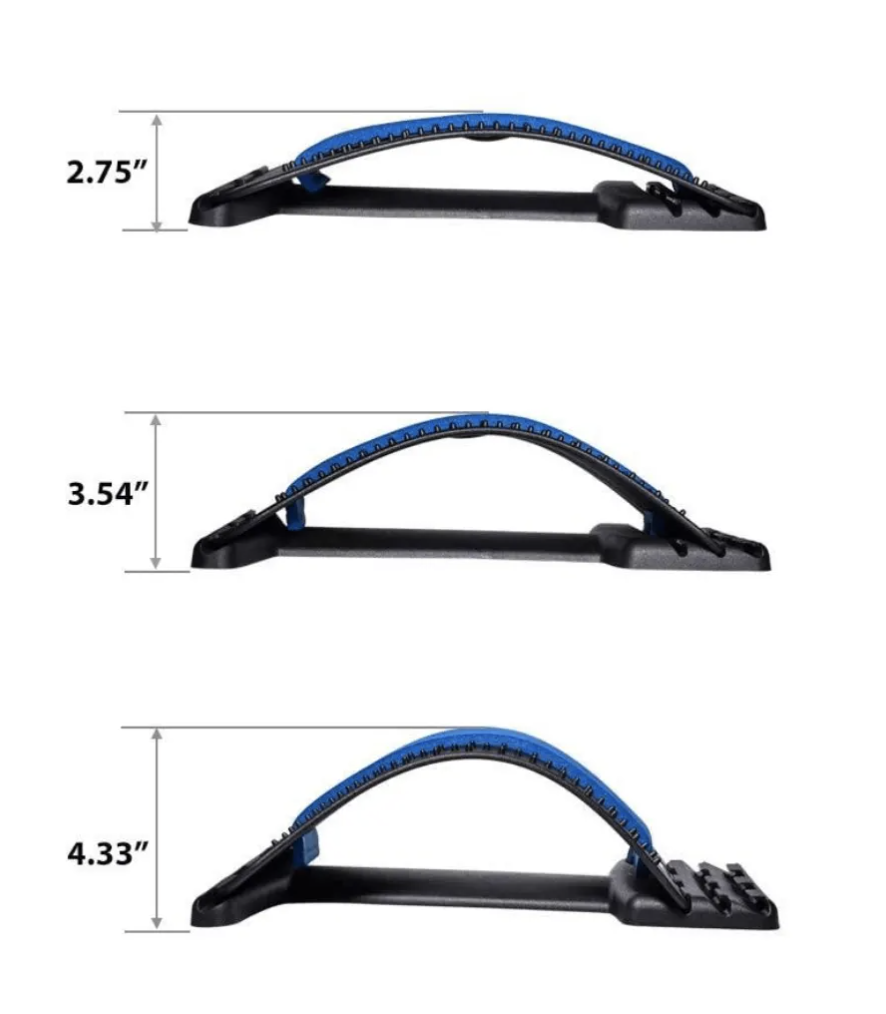 FILL THE FORM BELOW TO ORDER
Super Effective | One-Size-Fits-All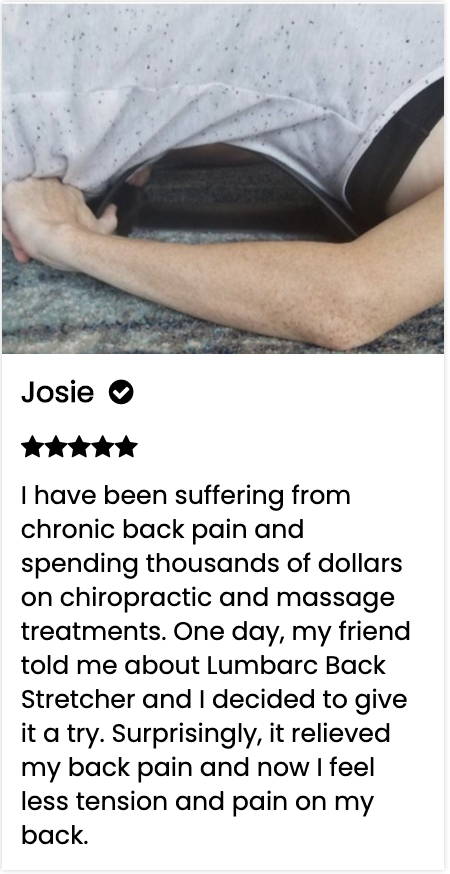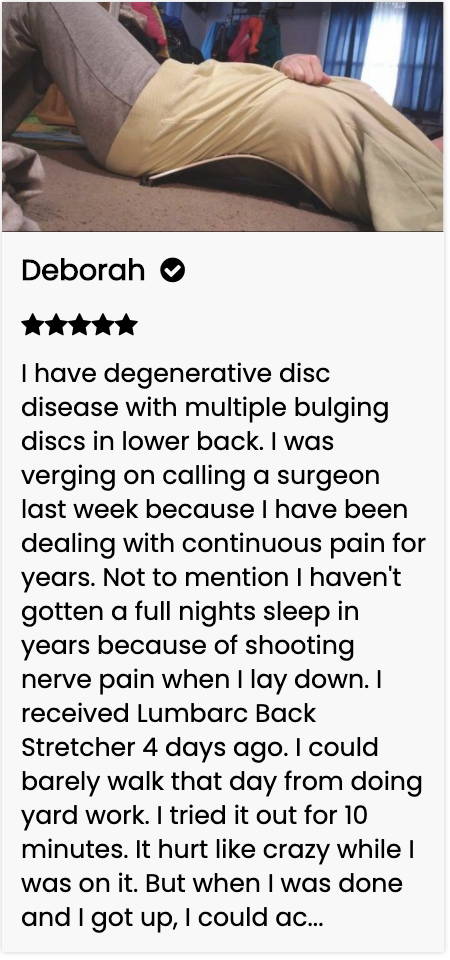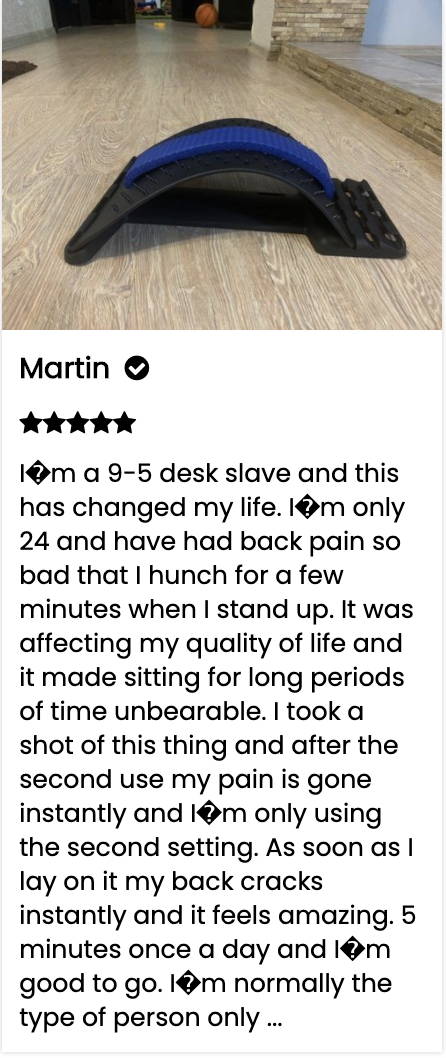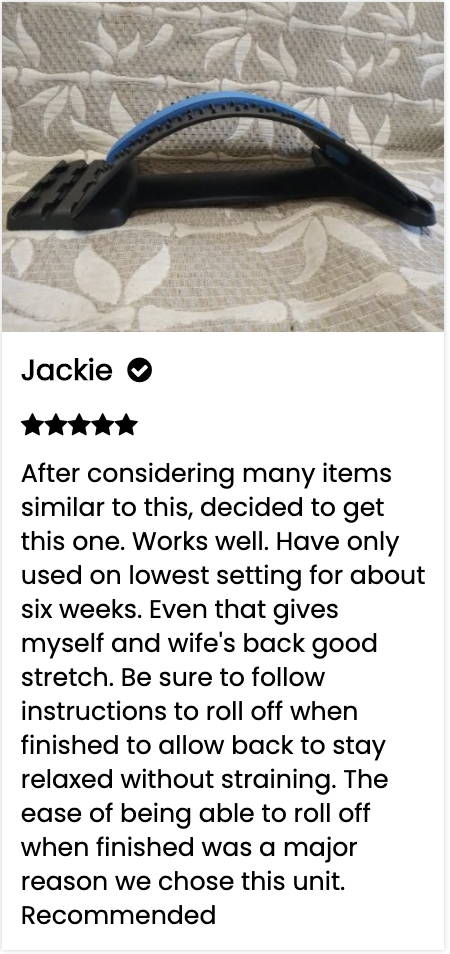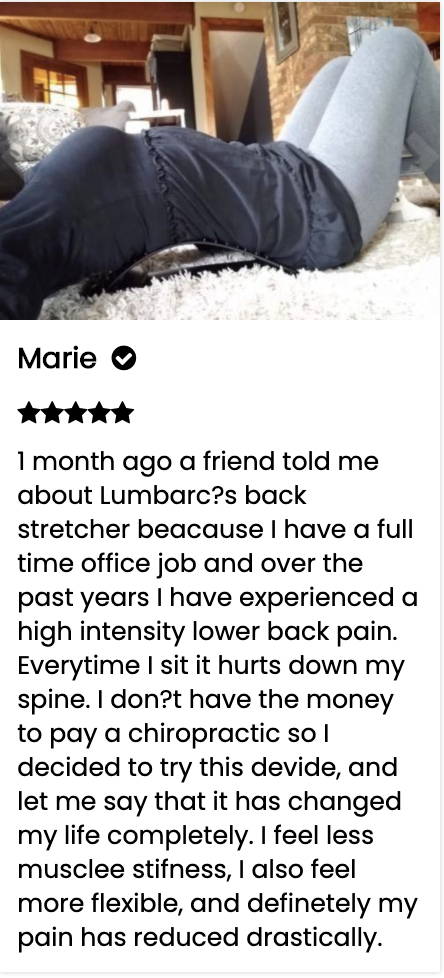 FILL THE FORM BELOW TO ORDER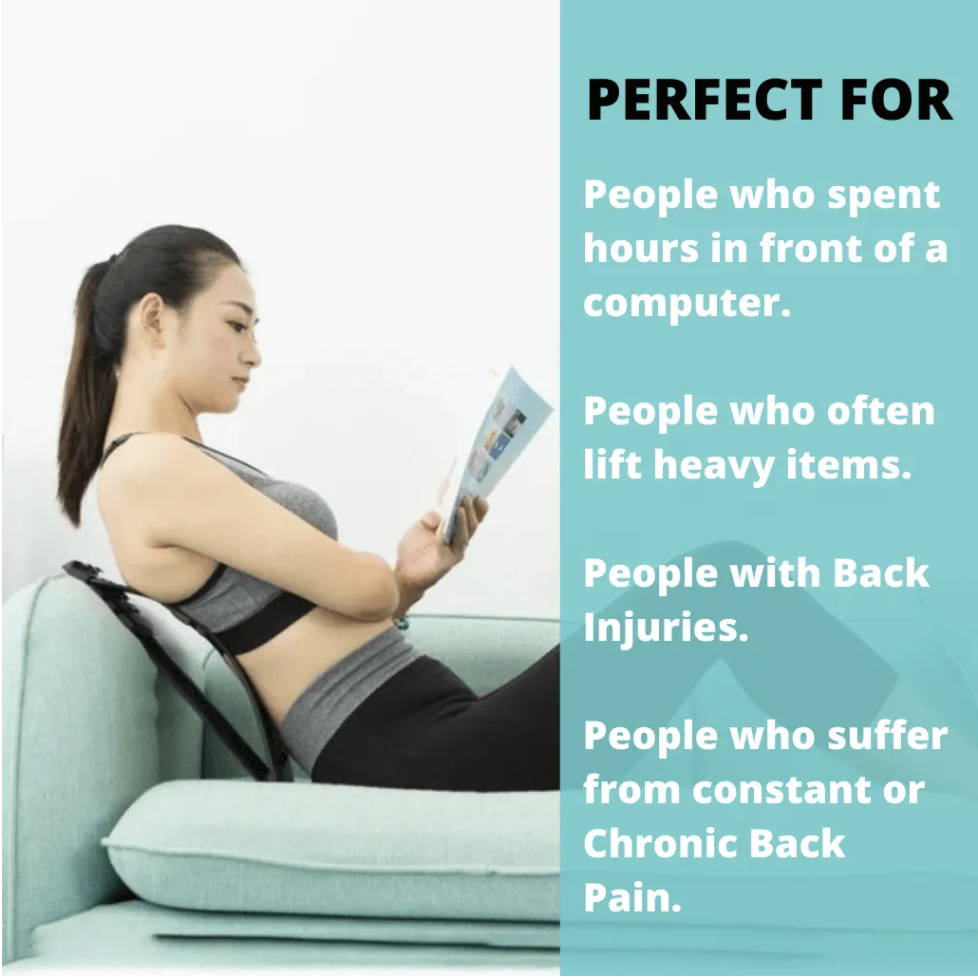 Disclaimer: This site is not a part of Facebook website or Facebook Inc. Additionally, this site is NOT endorsed by Facebook in any way. FACEBOOK is a trademark of FACEBOOK Inc.