Every Moms Best Choice! 🤩
Double Feeder Pumps for Moms On-The-Go!
📦 Free Delivery! 🤑 Cash On Delivery! 🛍 Not Sold Anywhere!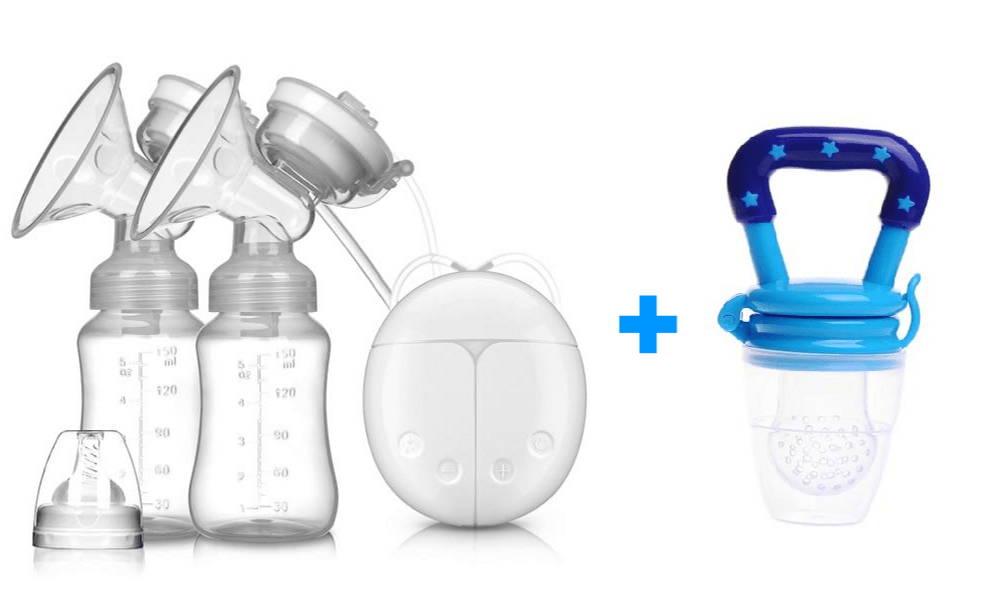 Electric Baby Feeder and Pacifier


FILL THE FORM BELOW TO ORDER
---
Electric Baby Feeder Pump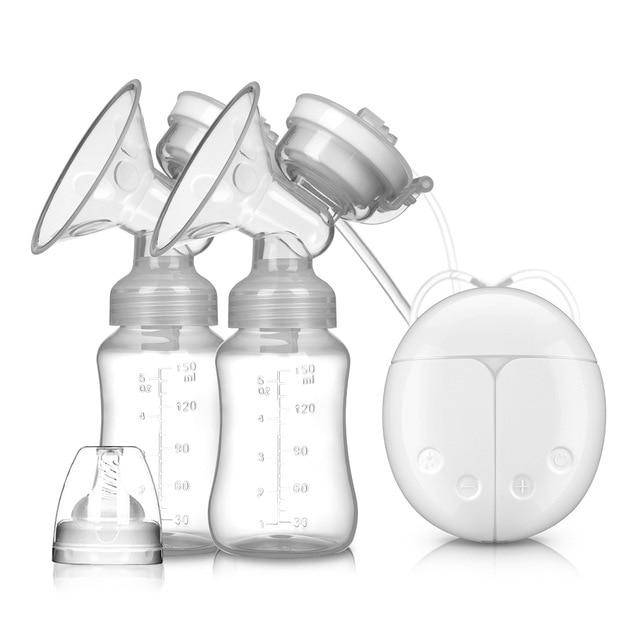 🍼 The Electric Baby Feeder Pump is dedicated to providing Moms quality and affordable breastmilk feeding essentials.
🍼 It comes with Teats, Power Cable, Tubing, Motor, Double Sided Connector, 2 Silicone diaphragm, 2 BreastShields, 2 Valves and Bottles. Carrying Bag.
🍼 Closed system, 4 modes and 9 levels of suction. It massages and stimulates breastsbefore pumping. It is comfortable and pain free.
🍼 Sensitive touch panel, easy and convenient to operate.
🍼 Lightweight and portable, 2200mAh Li-ion battery built-in, good for travel.
🍼

Wash hands before using milk pump to milk or treat breastmilk.
🍼

Milk at your own pressure. Stop milking when you feel pain.
🍼

Just squeeze out the amount of eight points for milking (no more than 20 minutes).
🍼

Use a lidded container when storing breastmilk.
🍼

Remove breastmilk that has been refrigerated for more than 72 hours (3 days).
🍼

Do not put refrigerated breastmilk and fresh breastmilk together.
🍼

If baby can not finish drinking after 24 hours, please do not repeat the refrigerated breastmilk. Dispose of the remaining and disinfect the container.
High Temperature Resistant, Easy To Clean, Store, and Carry While Going Out!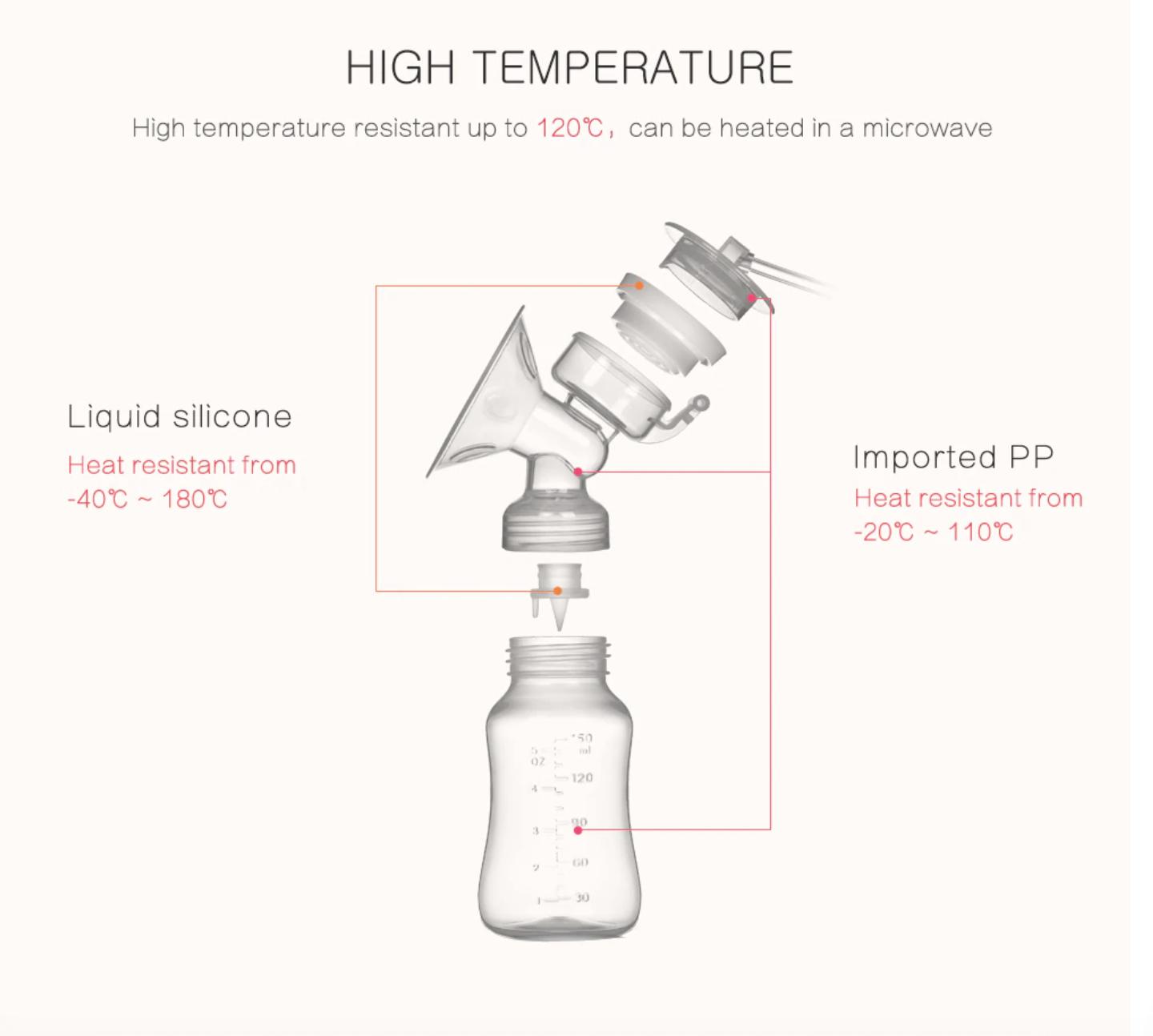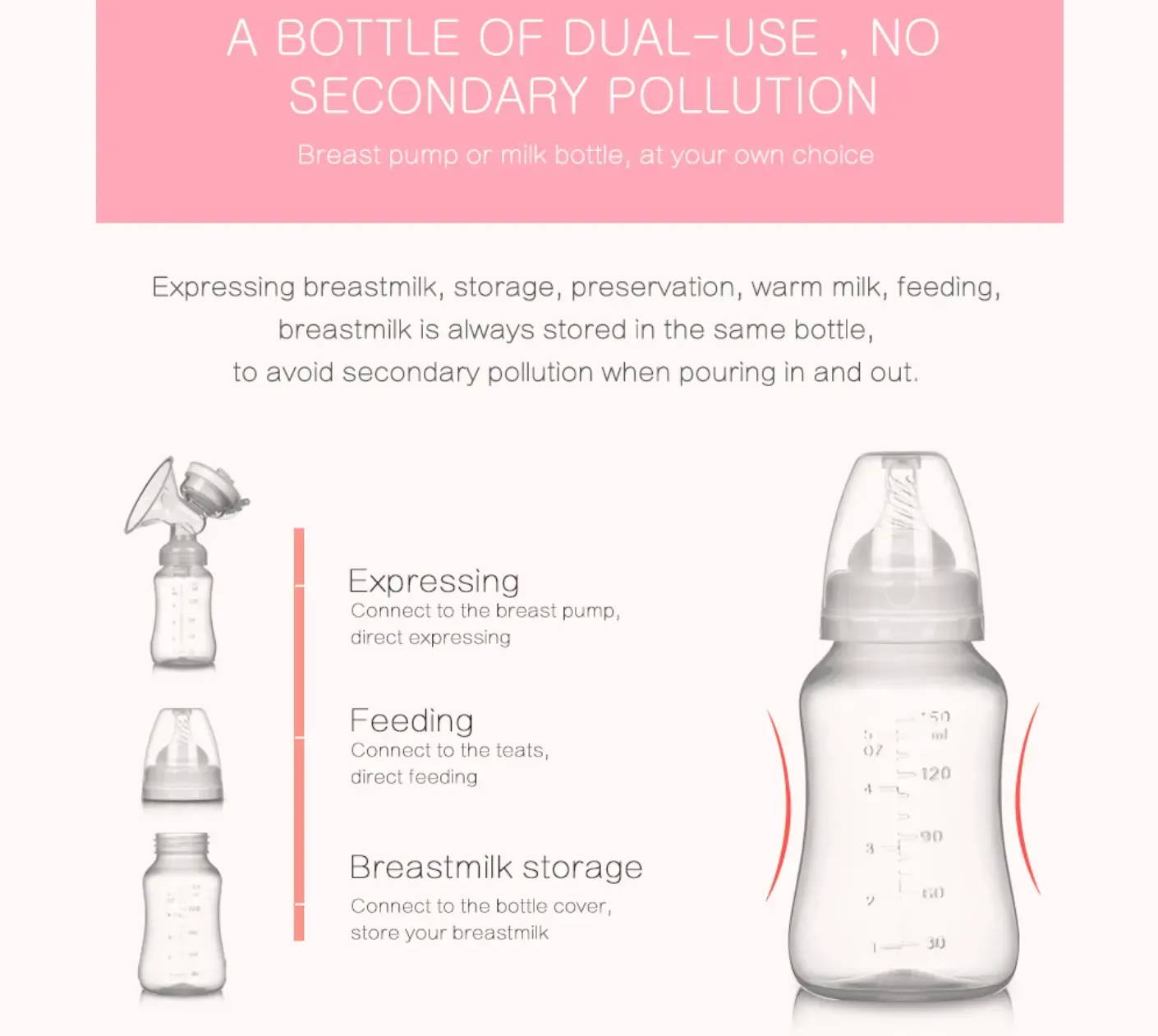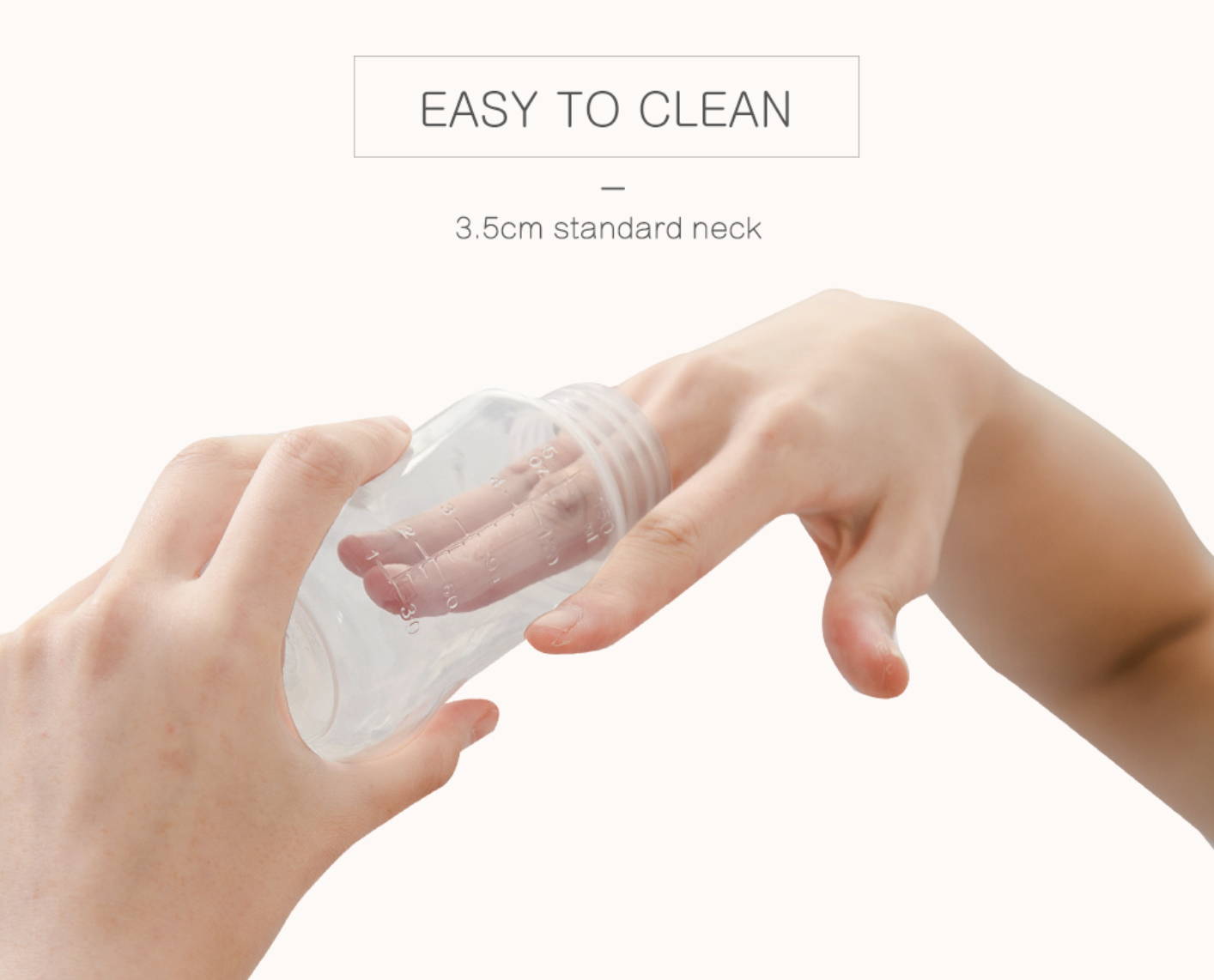 FILL THE FORM BELOW TO ORDER
---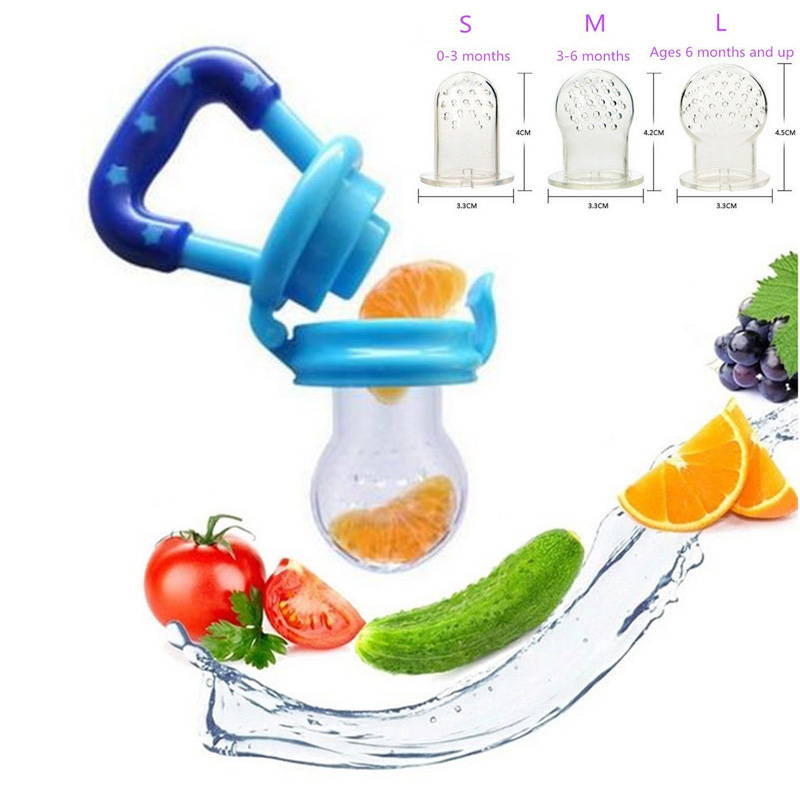 🍼 YOUR BABY'S SAFETY IS OUR PRIORITY - Our silicone baby teether is made from the highest food-grade silicone that is BPA-Free, Latex-Free, Petroleum-Free, Lead-Free, and Phthalates-Free, so it is safe for baby to nibble and munch on.
🍼 2-IN-1 PURPOSE AND USE - It is both a pacifier fruit holder and teething toy. It can store fresh or frozen fruits, vegetables, ice chips, breast milk, and even medicine. You get one medium-sized Pacifier. The feeder pacifier silicone can also soothe baby's teething discomfort by massaging the gums, which builds up the mouth muscle. Multiple problems solved at once by one simple product!
🍼 HELPS EASE TEETHING DISCOMFORT - This baby fruit silicone feeders are engineered to allow only the tiniest of food pieces to go through to prevent choking. It is a safe way to start introducing solid food as your child goes through the teething phase. It is also designed with textured surfaces and soft chewable silicone that ease teething discomfort.
🍼 SAVE TIME WITH EASY CLEANING - The material used makes our baby food feeder teether stain-resistant. You only have to wash with warm soap water or boil to sterilize!
🍼 YOU'RE IN GOOD HANDS WHEN YOU PURCHASE FROM US - You and your child's comfort and convenience are important to us. When you purchase from us and you have any concerns, just let us know and we will be happy to help.
Baby Smoothly Sucks Without Trouble, Safe, Comfortable and Healthy!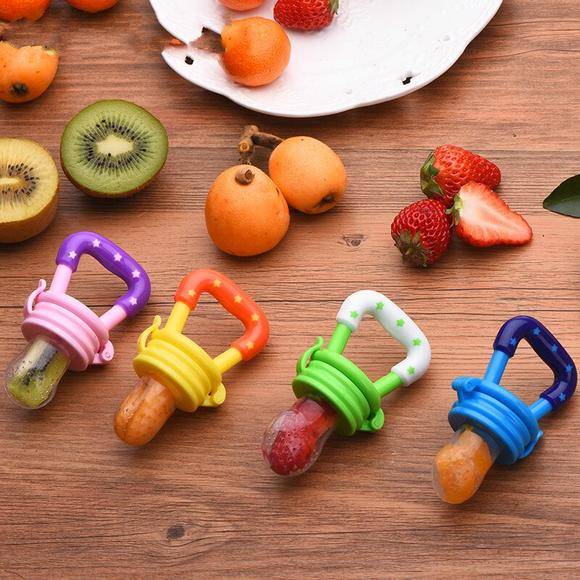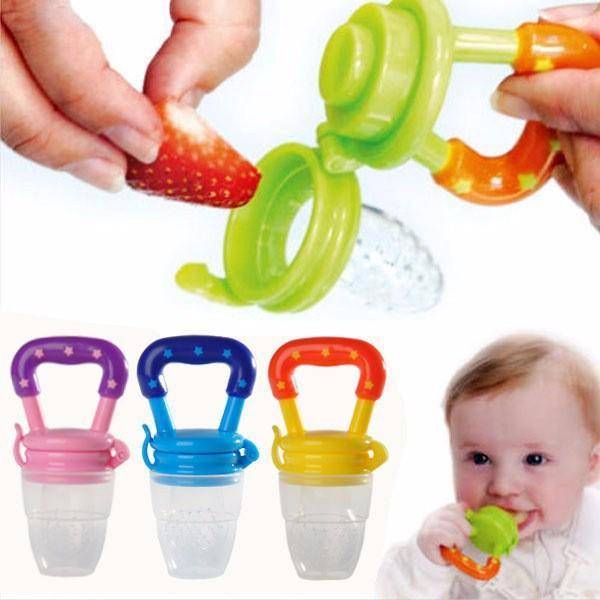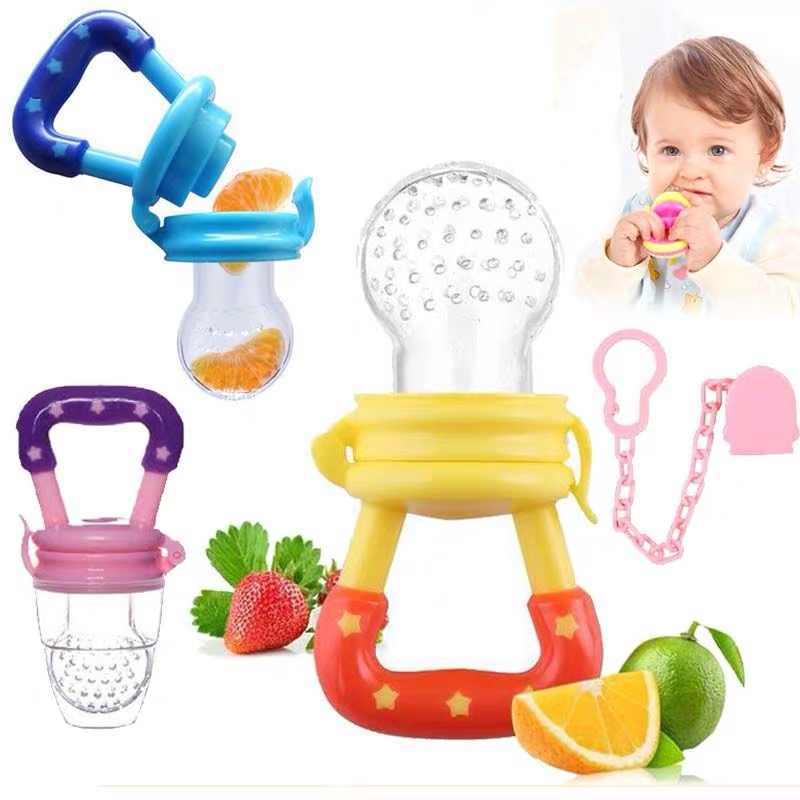 FILL THE FORM BELOW TO ORDER
---