This New Innovative Device Will Protect You, Your Home, Children, Family From Theft!

🚚 Free Shipping Nationwide 😍 Cash On Delivery 🛍 Not Sold Anywhere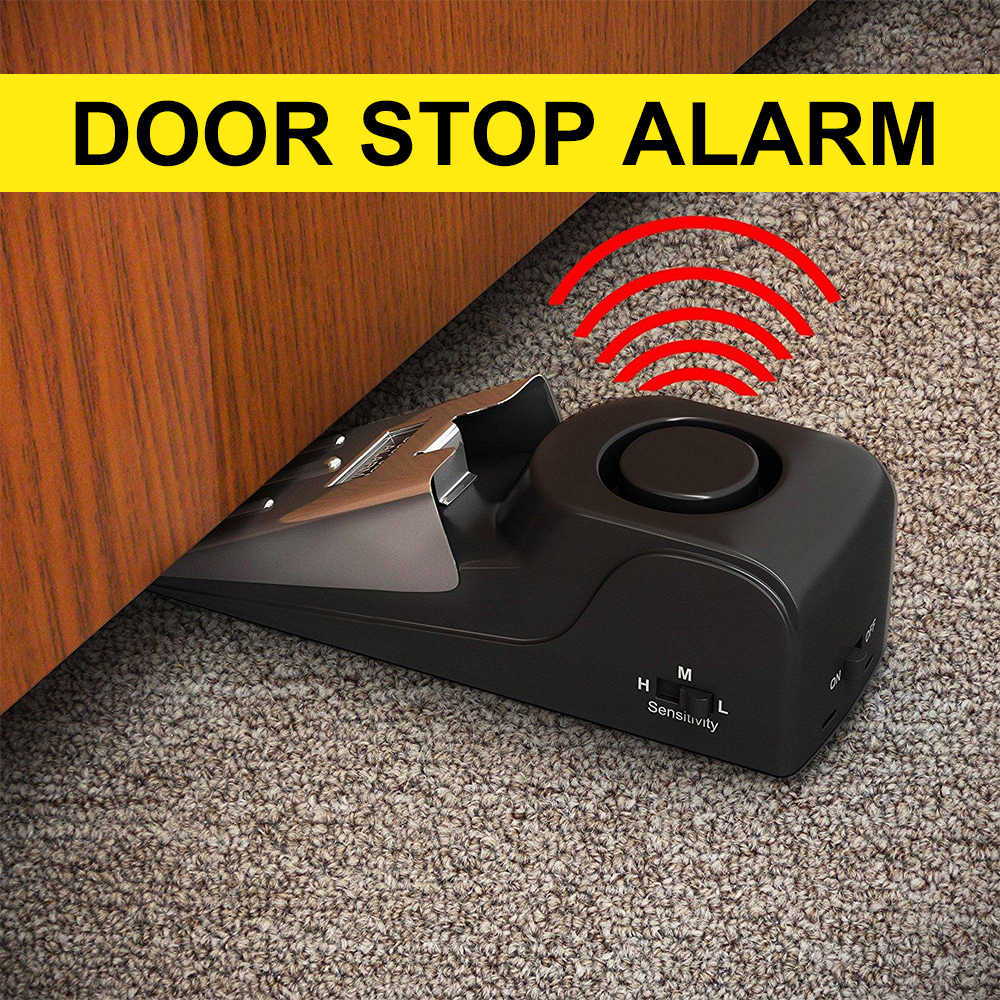 iDoorect - Portable Mini Door Stopper Alarm


LIMITED STOCK - HURRY, ONLY 20 LEFT!!!

Order Now Before 00:00:00:00 and Get FREE Shipping
FILL THE FORM BELOW TO ORDER
---
New Portable Door Protector & LOUD Alarm Trigger Device For Securing Your Home, Office or Garage...With 2 Years Warranty!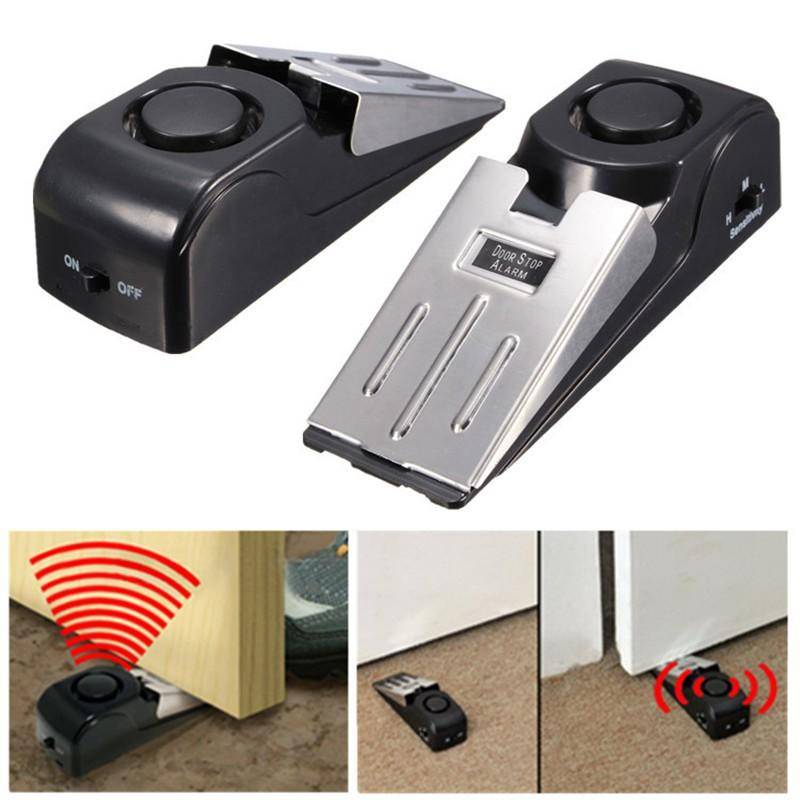 Are You Looking For A Convenient Way To Protect Any Door In Seconds?

Spending hundreds on an expensive alarm system isn't necessary! Why? Because you can't move it around! The iDoorect gives you the opportunity to protect your office, hotel, home or garage every time!
Benefits Of This iDoorect
⦿ Can be used as a door stop alarm and door stopper.
⦿ It has a high damping rubber that prevent the door from sliding.
⦿ Prevent bad guys into your home, office, hotel.
⦿ Audible up to 1,000 feet/300M away.
⦿ It can be used on every floor.
FILL THE FORM BELOW TO ORDER
It's Designed For High Impact
High Quality: The stopper is made of stainless steel, which makes it durable, and 3 Sensitivity Levels (Low – Medium – High) with an adjustable sensitivity switch on the side.
Second Protection: Features a non-slip pad to prevent door from opening while alarm sounds, and ideal for bedrooms, hotels, apartments, dorm rooms, front doors, etc. It is designed to stop intruders.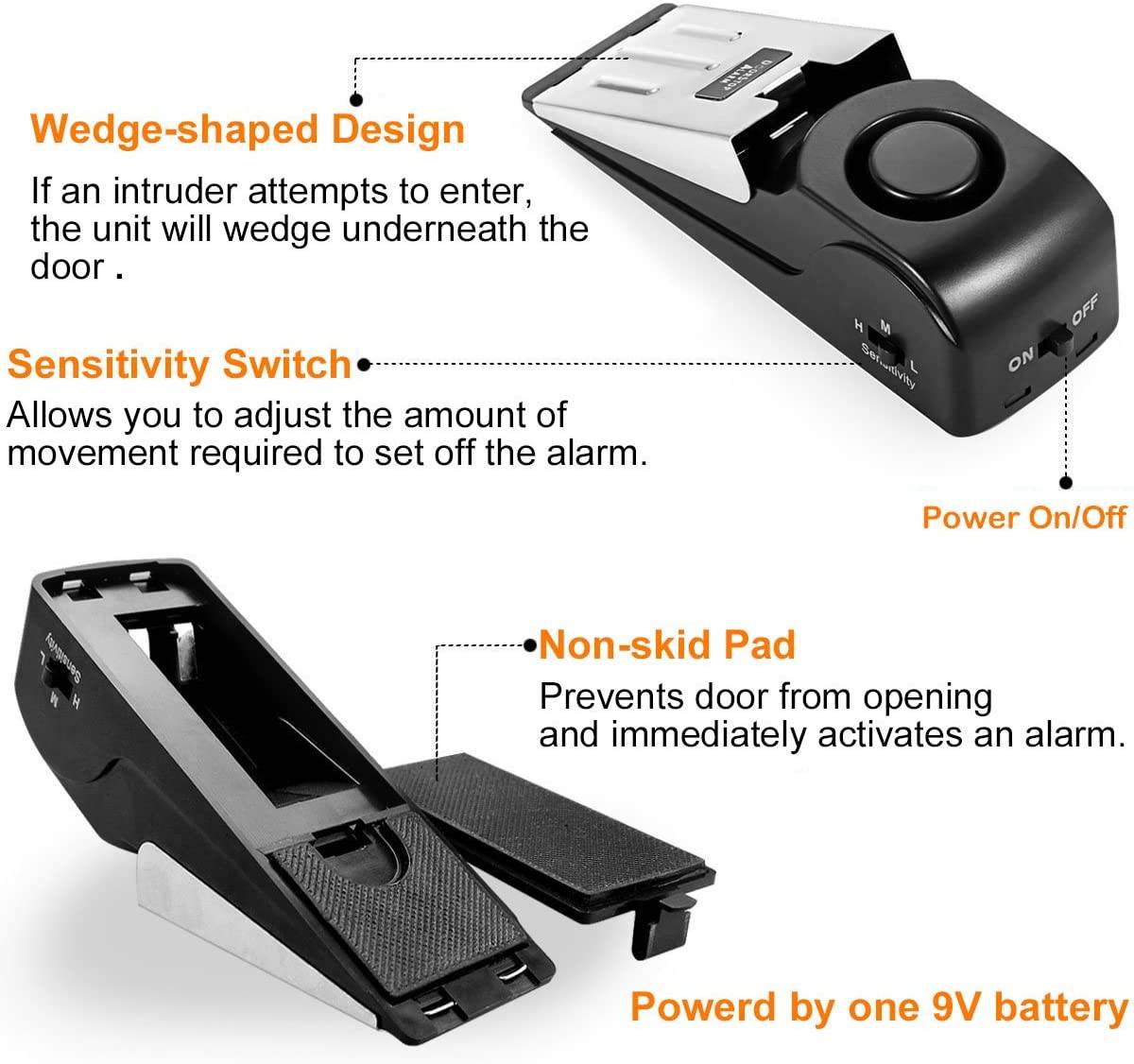 See Our Happy Customer's Review (⭐️⭐️⭐️⭐️⭐️)

I purchased over 100 of these and gave one to every teacher in my grandchildren schools to have in case of a lockdown.
We had an active shooter lockdown at the Perquimans High School a few weeks ago….thankfully no one was hurt, but at least I know the teachers can secure their doors if needed!
I've got to buy 50 more then every classroom in all 4 schools will have one!
I accidentally started to open the door without moving the alarm, and it was quite loud.
You have to be really careful reaching down to turn it off first, before you pick it up or it will go off.
I got them for my apartment door and door to patio.
- Sarah *** (⭐️⭐️⭐️⭐️⭐️)
I ordered this item for two reasons. One I will be traveling soon and I want to use it in the hotel room. The other reason is that we have an adventurous grandchild and we don't want him to open the door when no one is watching. Needless to say, this alarm works great! It was really loud on the low setting. I am happy with this product.
- Jacob *** (⭐️⭐️⭐️⭐️⭐️)
I started using these after my brother was robbed in his hotel room.
I feel much safer knowing that I will get an alarm if someone tries to break in when i'm asleep.
Highly Recommended!
- Chloe *** (⭐️⭐️⭐️⭐️⭐️)
🔥 Not Convinced?! Watch Video Below! 🔥

FILL THE FORM BELOW TO ORDER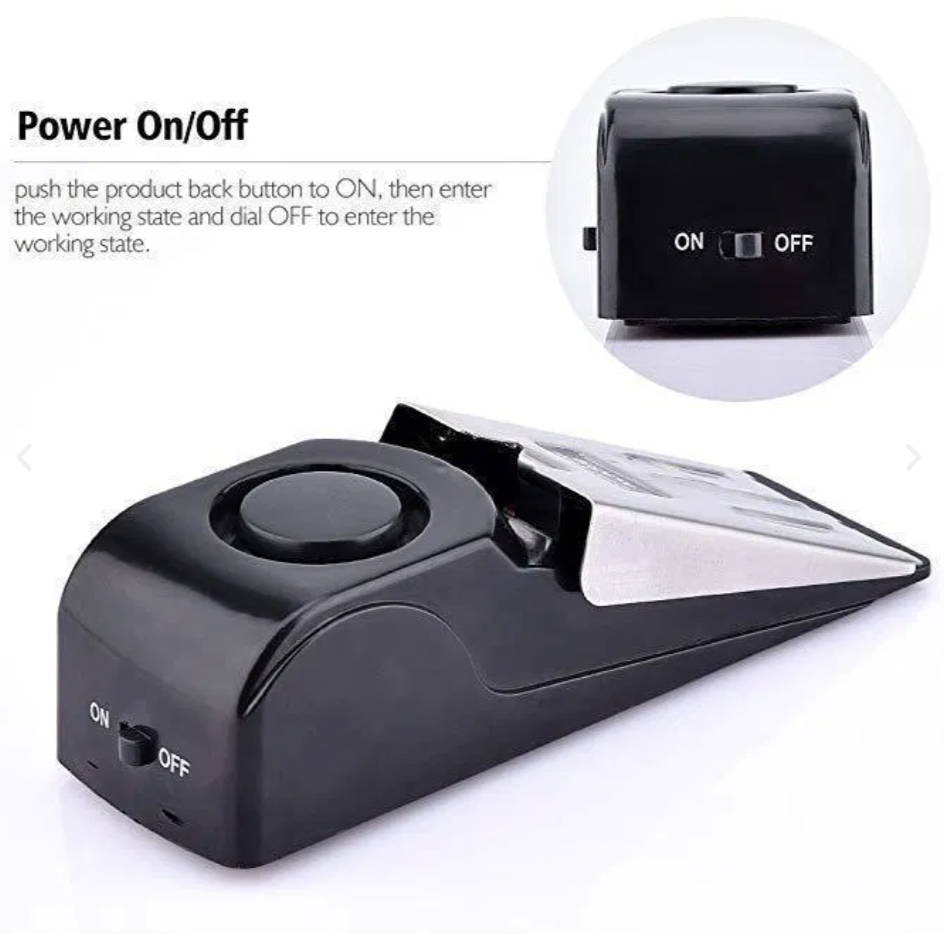 Protect Your Door In Less Time With iDoorect
Sensitive Alarm: Very loud shrill that would definitely scare someone away with 120db alarm.
Portable Design: It's mainly made of eco-friendly ABS material, and light weight. Size at 14cm x 4.5cm x 4cm.
Easy To Use: No installation, only requires one 9 volt battery
Every house and office should have iDoorect for maximum protection
IDoorect Protects You, Your Privacy, Family and Your Property...Even When You're Not Around!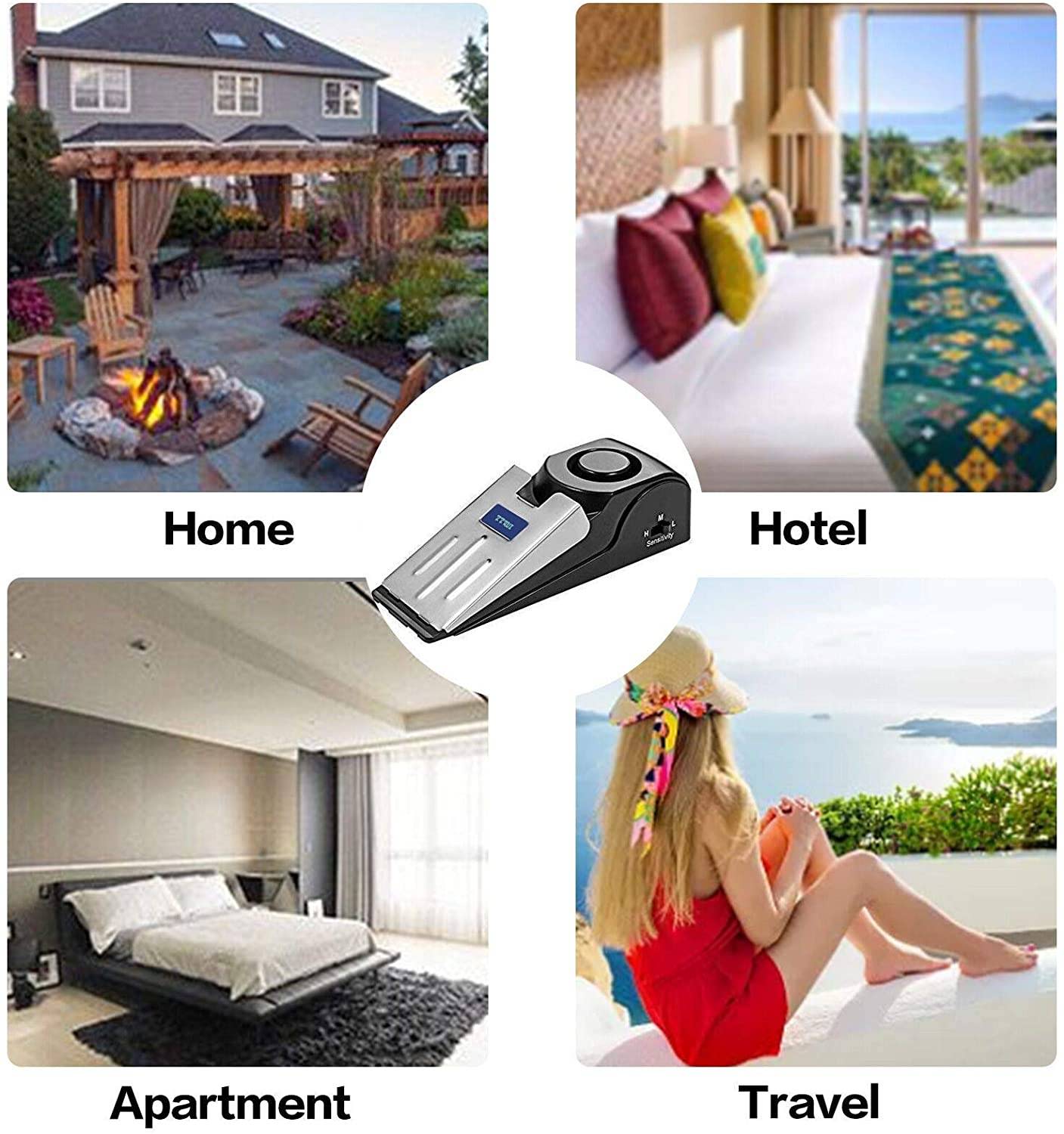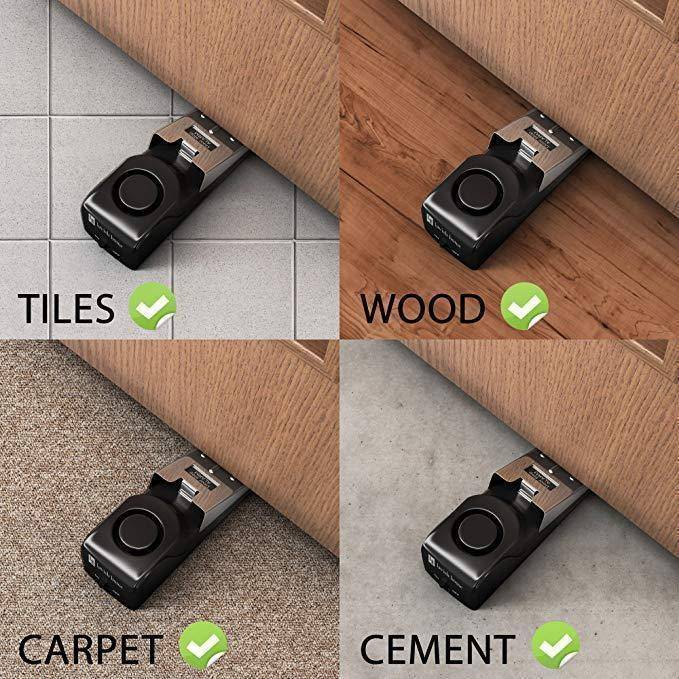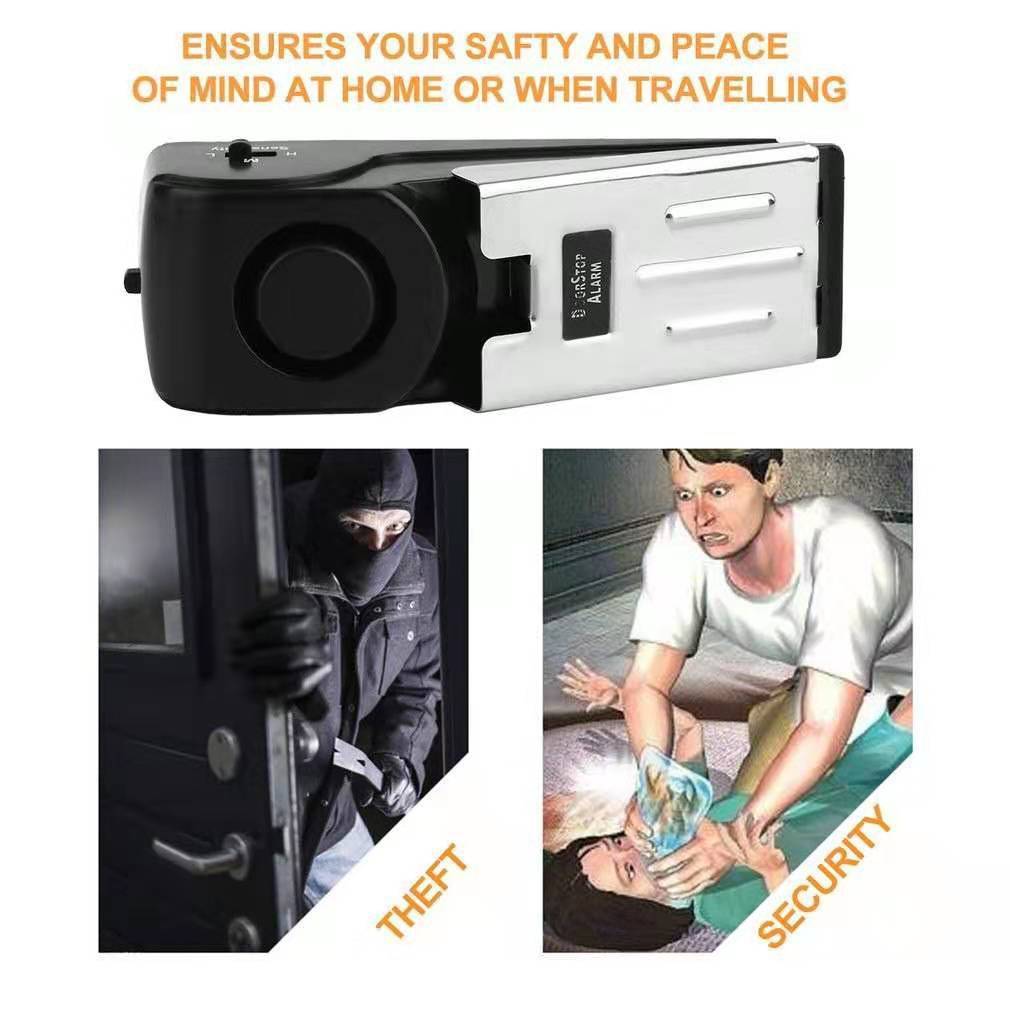 You'll Love This iDoorect! Customer Satisfaction Guaranteed (⭐️⭐️⭐️⭐️⭐️)

Katherine *** (⭐️⭐️⭐️⭐️⭐️)
I don't usually review products because most are ok and don't wow me but this lil thing here!
Amazing. It won't physically fight an intruder but it will surely give them a fright! It's loud! I mean freakin loud.
You will get enough time to arm yourself or call for help.
For solo travellers, for stalking exes, ladies, you won't go wrong and you get 3 in a pack. Go on buy this.
This is simple to use, install the battery and boom. Empower yourself
I love my door stopper alarm.
I use at home and especially when traveling for extra security when staying in a hotel.
My son is a police officer and he has been using this at his home for several years and is very effective.
I highly recommend this product and the price is excellent.
- Peter *** (⭐️⭐️⭐️⭐️⭐️)
The price was great for 3! They are certainly loud enough to wake a person up, possibly stop a predator, and prevent a crime!
I like that they can't be hacked into also.
All too often WiFi and all our "trusted devices," are cyber compromised, hacked into, we are spied on, listened to, stalked, watched and via technology -too often are targeted and potentially at real risk.
A false sense of security is very dangerous. These offer a simple signal, alert that can't be hacked /silenced by others!
Good product, great price-safety and security are priceless.
- Seun *** (⭐️⭐️⭐️⭐️⭐️)
This is the BEST gadget for your home or if you stay in hotels, etc.
So easy to use. I ended up giving one of them to my friend.
Give one peace of mind if you don't have extra hardware locks on the doors (ie. chain lock, kick plate).
The alarm is pretty loud and even made me jump when I tested it!
- Dami *** (⭐️⭐️⭐️⭐️⭐️)
FREQUENTLY ASKED QUESTIONS
1. Does it come with batteries? -

YES IT DOES.
2. How big does the gap need to be for this door stopper wedge to work?-

Fits door gap from 0.31 to 2 inch.
3. Will this stop the door from opening or just alarm as the door is opening? -

Both. There is a button on the door stopper, if you'd like it to be a door stop alarm, turn it on. If you'd like it just a door stopper, turn it off.
4. What type of batteries? -

9V Battery.
5. How long can I use it? -

It has 2 years warranty.
6. Does this work on carpet floors? -

Yes It Does.
7. Does the alarm turn off automatically after a number of minutes? -

No. It alarms continuously until you manually turn it off or the battery finally dies (which will be a very long time since it is a 9V battery).
FILL THE FORM BELOW TO ORDER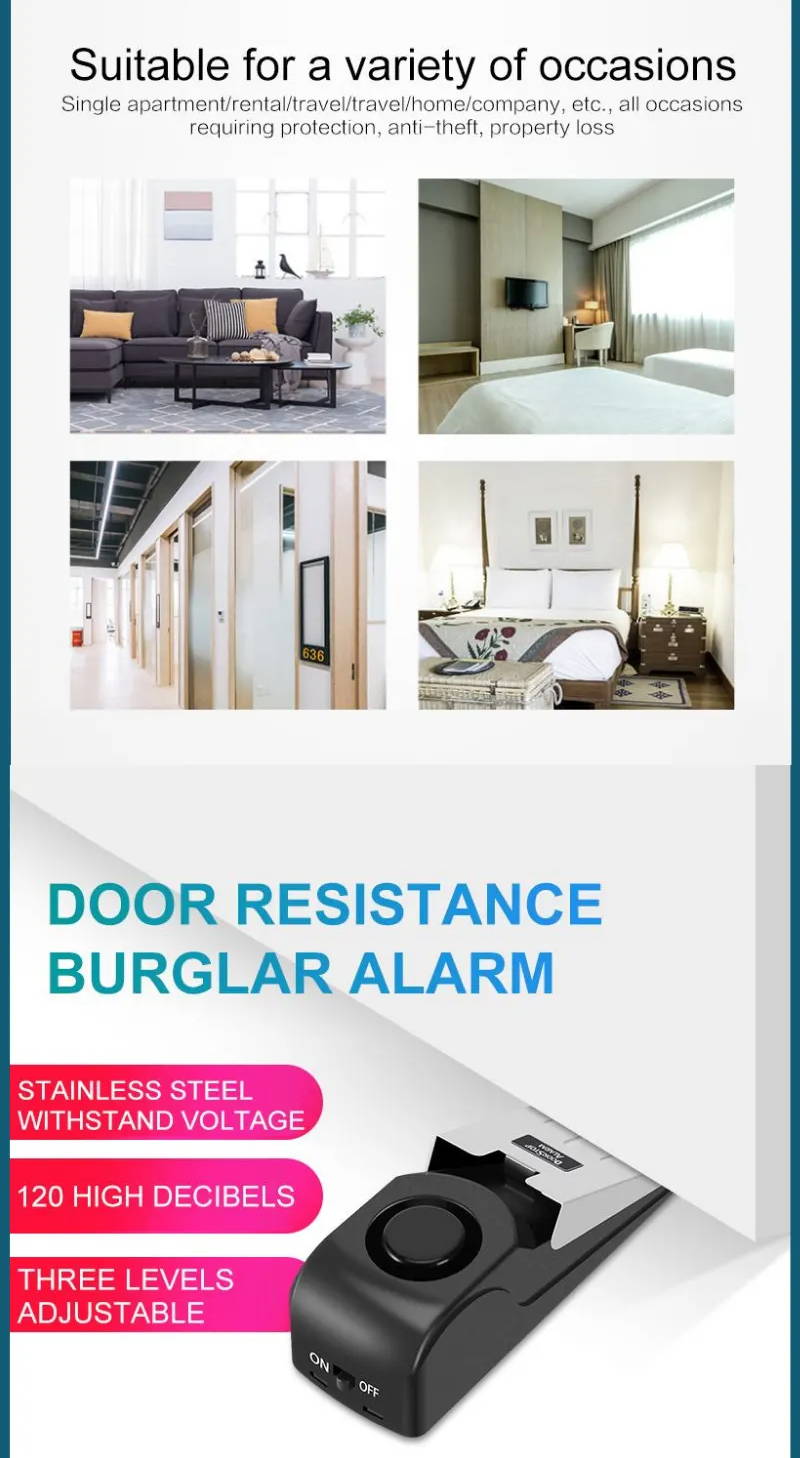 Disclaimer: This site is not a part of Facebook website or Facebook Inc. Additionally, this site is NOT endorsed by Facebook in any way. FACEBOOK is a trademark of FACEBOOK Inc.