Pure Physical Mosquito Killing | No Chemicals | Safe For Health
📦 FREE Shipping Nationwide + Pay On Delivery + Not Sold In Stores! 📦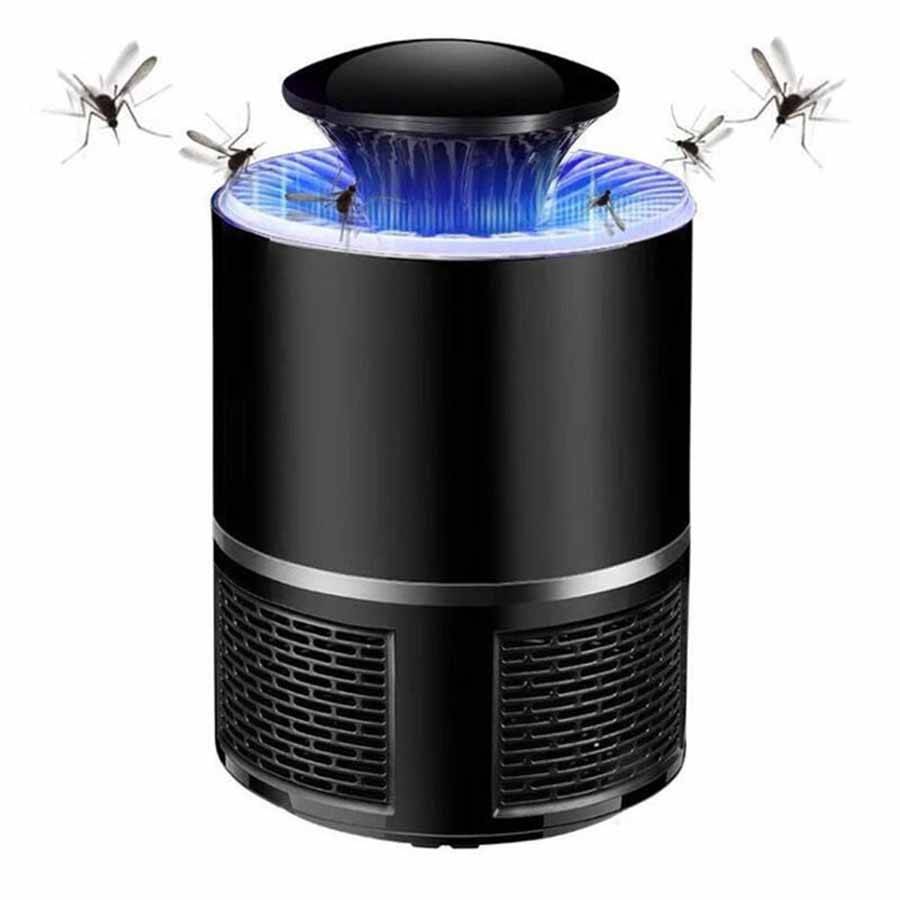 Hurry! Limited Stock - Only 6 Left!

FILL THE FORM BELOW TO ORDER
---
No More Worries About Falling Sick From Mosquito Bites!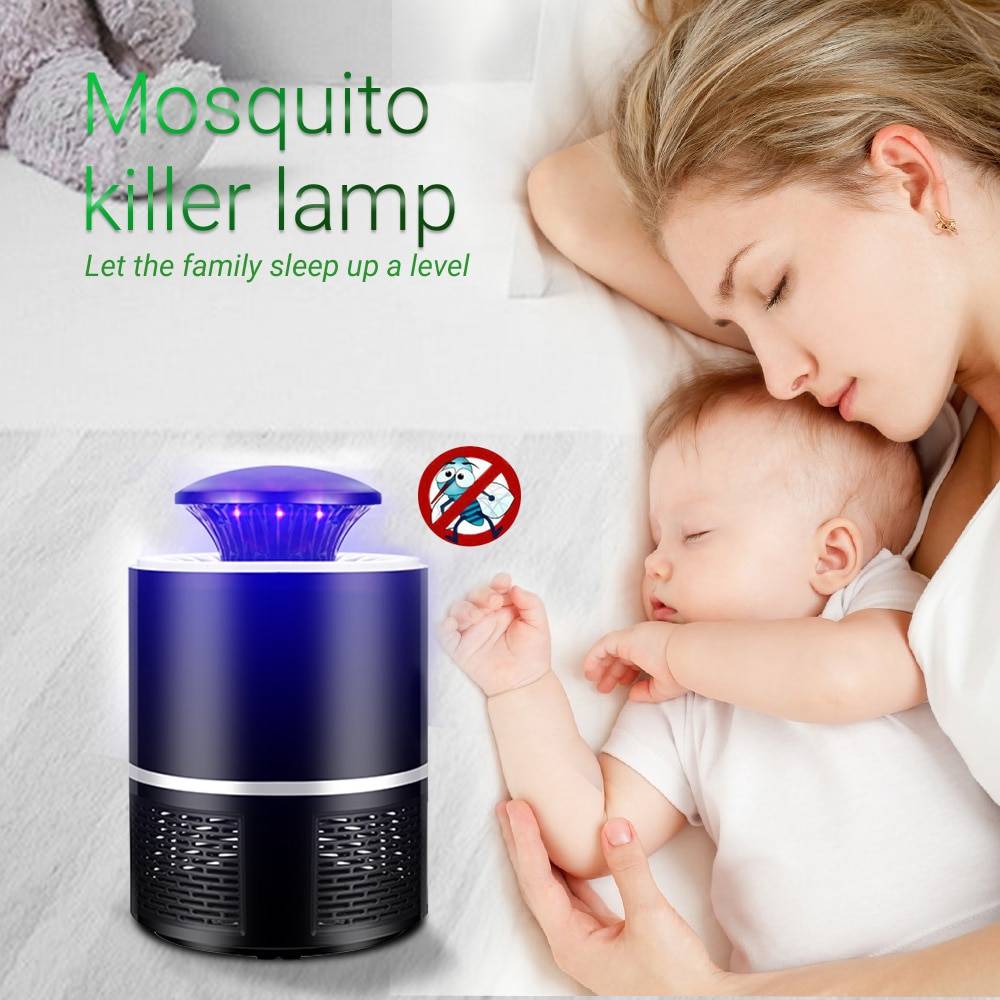 Features:
Safe and Chemical Free - Pure physical mosquito killing, refused chemical mosquito traps, only for your health.

360 ° Mosquito Trap - The mosquito trap has no dead angle. It adopts 360-degree light source combination and omni-directional mosquito trap window to truly reach the mosquito-free zone.

Vortex Airflow - The design of the vortex airflow effectively enhances the suction and enhances the mosquito killing effect.

Intelligent Light Sense - It can be light-sensing machine, it will automatically turn on in the evening and automatically shut down in the morning.

Includes: with Battery and USB Cable.
How To Use:
To charge the device, plug the USB to either an adaptor, power bank, or laptop.

Press the power button to turn on. NOTE: Red Light - Low Speed, Blue Light - Medium Speed, Purple Light - Fast Speed.

The UV LED Lights will automatically come on when you turn the device on.

Keep some distance away and allow it to run while you sleep. The UV LED Lights will attract the mosquitoes while the fan pulls them in to trap them.

Open the bottom compartment to clean out the mosquitoes. Use brush to clean.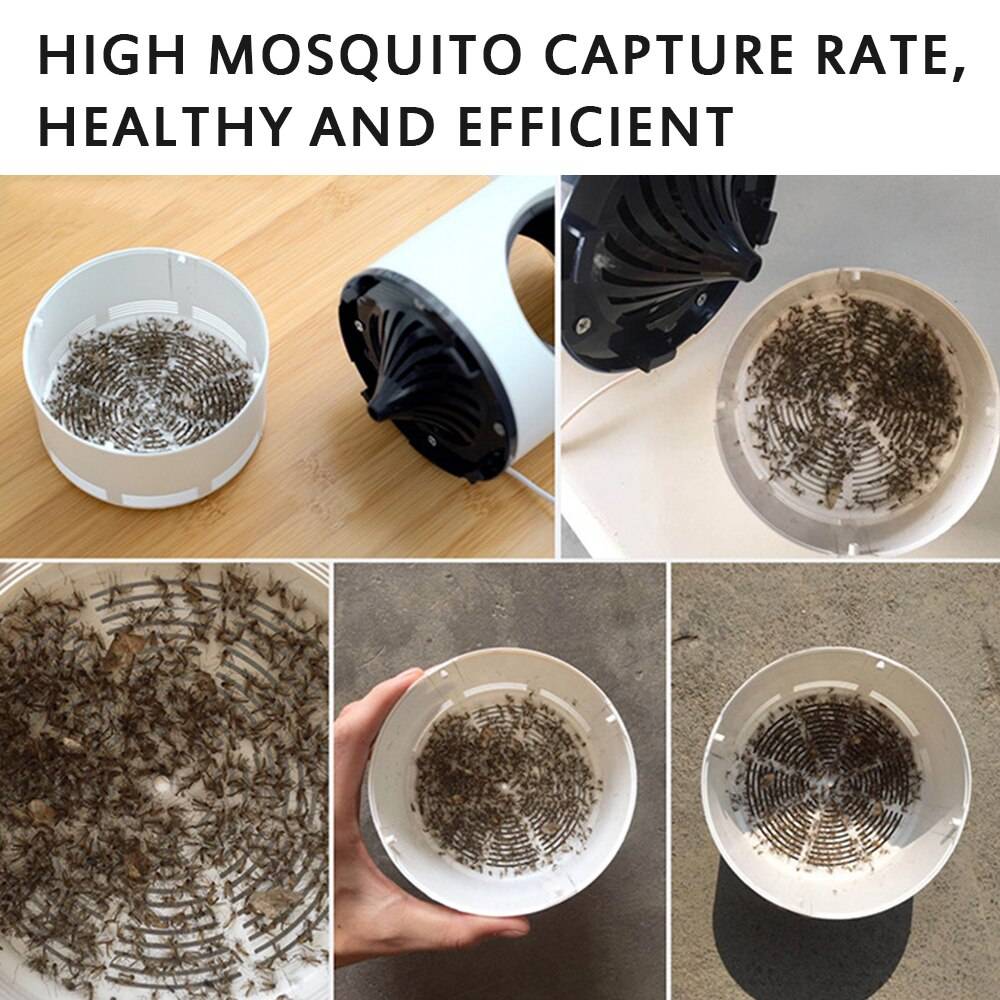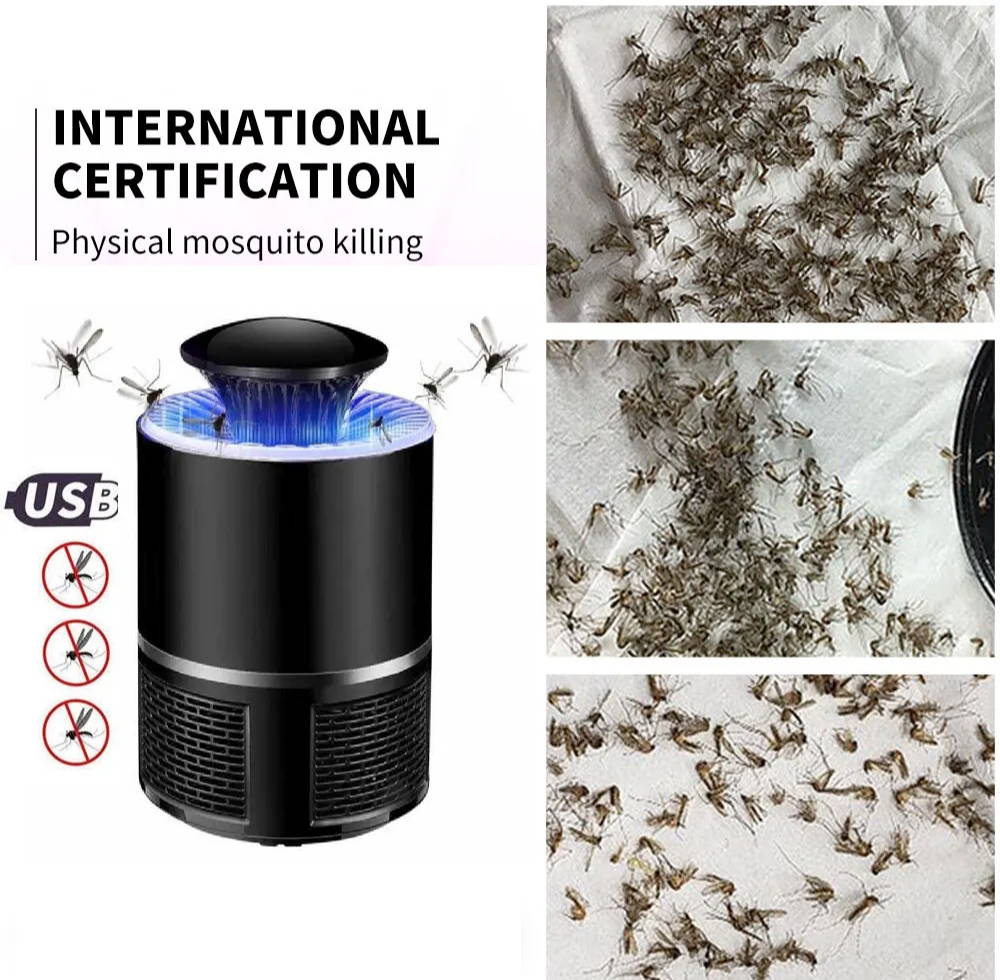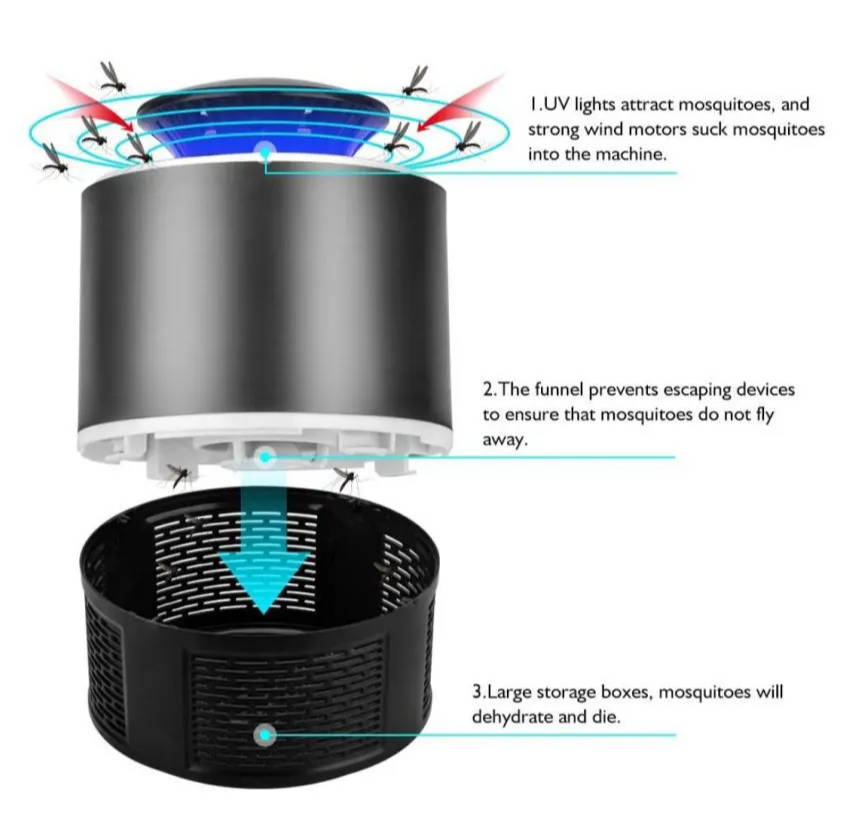 FILL THE FORM BELOW TO ORDER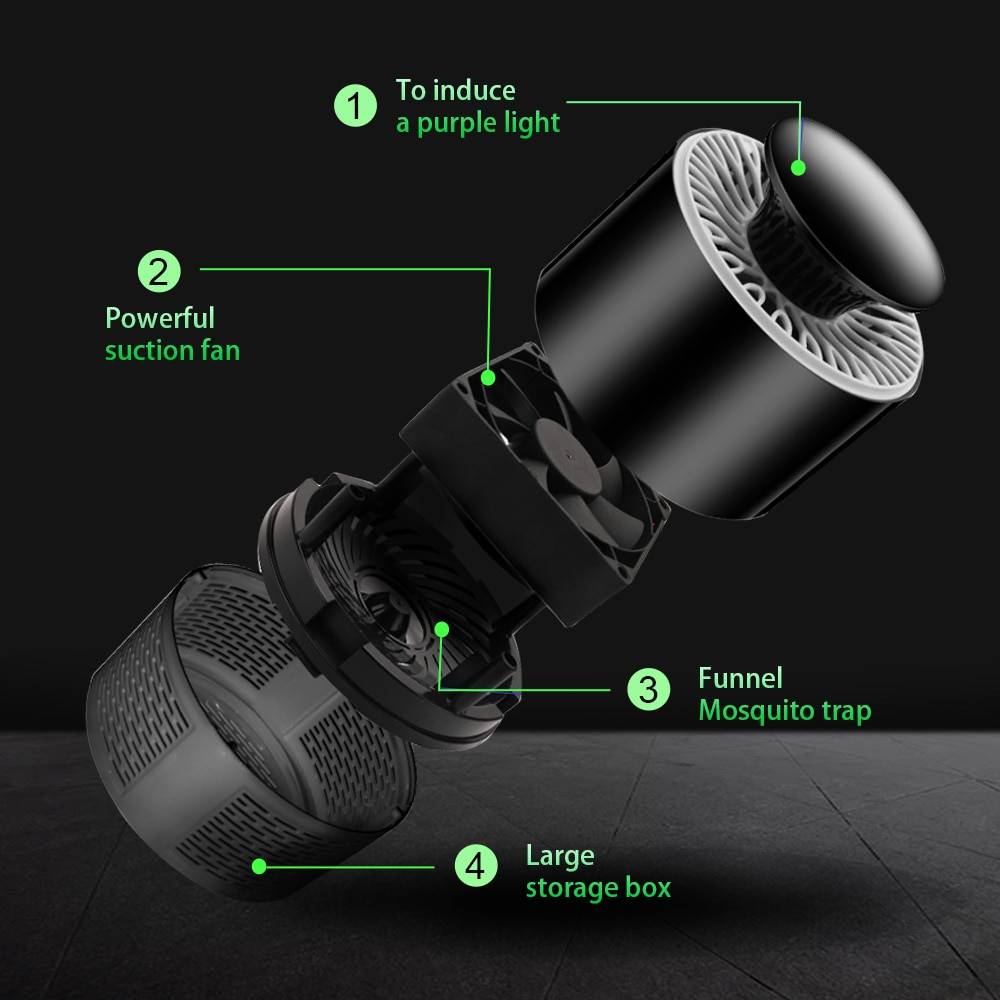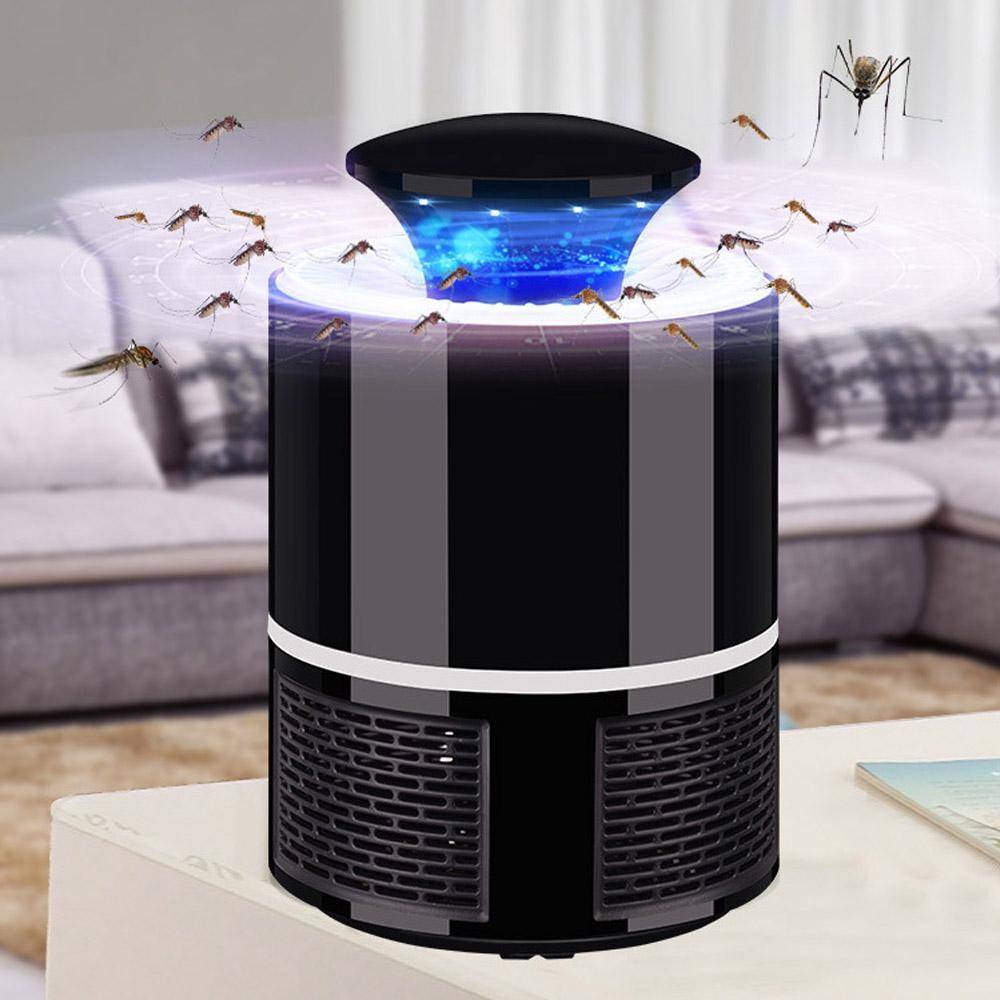 Super Comfortable Sleep - Not Convinced? Watch Video Below! 🤩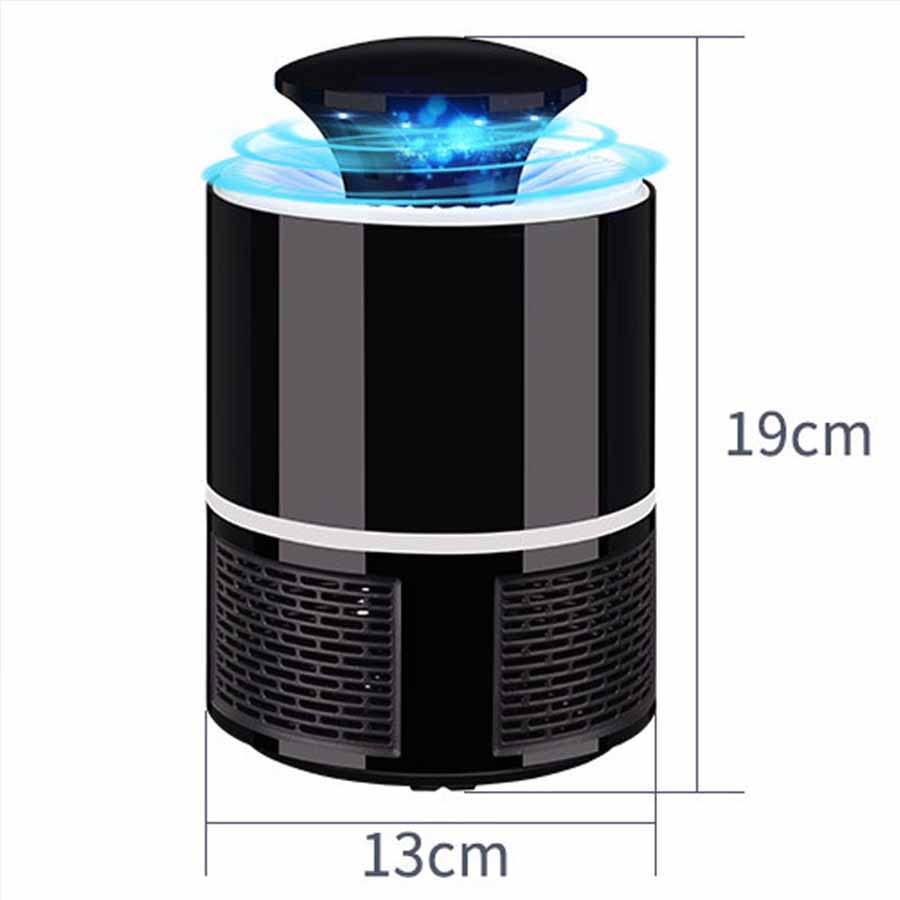 Disclaimer:

This site is not a part of Facebook website or Facebook Inc. Additionally, this site is NOT endorsed by Facebook in any way. FACEBOOK is a trademark of FACEBOOK Inc.